6/2/19 – Winter clung to its grip on the north country this year. Green up was slow to come and small piles of snow still linger on the north side of the outfitting building. This slow close to winter feels appropriate this year as we also mourn the loss of several members of the Sawbill extended family. We feel Mary Alice's absence daily – even though she moved to Grand Marais in 2008 reminders of her impact on Sawbill and Sawbillians alike are tucked around every corner here.
We are also sad to report the death of Sawbill's first crew member, Tom Kubiak. Tom arrived at Sawbill in 1956 as a young teenager. He was primarily a guide, but in true Sawbill fashion he did a little bit of everything to help get Sawbill off the ground as a fledgling business, living in the bunkhouse at Sawbill Lodge until the Outfitter buildings were built. Tom paved the way for his two younger brothers who also came to work for Frank and Mary Alice. After Sawbill, Tom joined the Air Force for 24 distinguished years. After his retirement, he resumed camping at Sawbill, introducing his 2 sons and many other Kubiaks to the area. Tom passed away shortly before Mary Alice and, like his brother Bill says, we can't help but think she's up there bossing him around once again!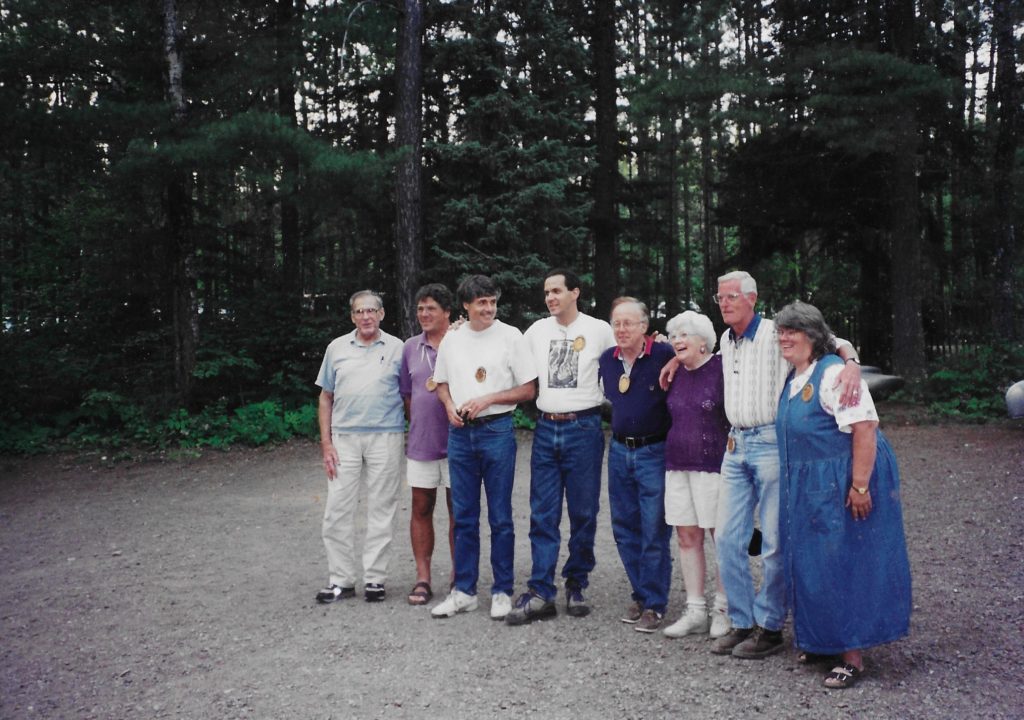 I would be remiss if I didn't also mention the passing of two other longtime Sawbill visitors and family friends, Tom Glenny and Dave Schuldt. Both of these men exemplified the kind of character we come to associate with BWCA travelers – kindness, resourcefulness, and generosity. Their presence in our lives will be missed greatly. We take some comfort in the continuing relationships with the families of these fine men.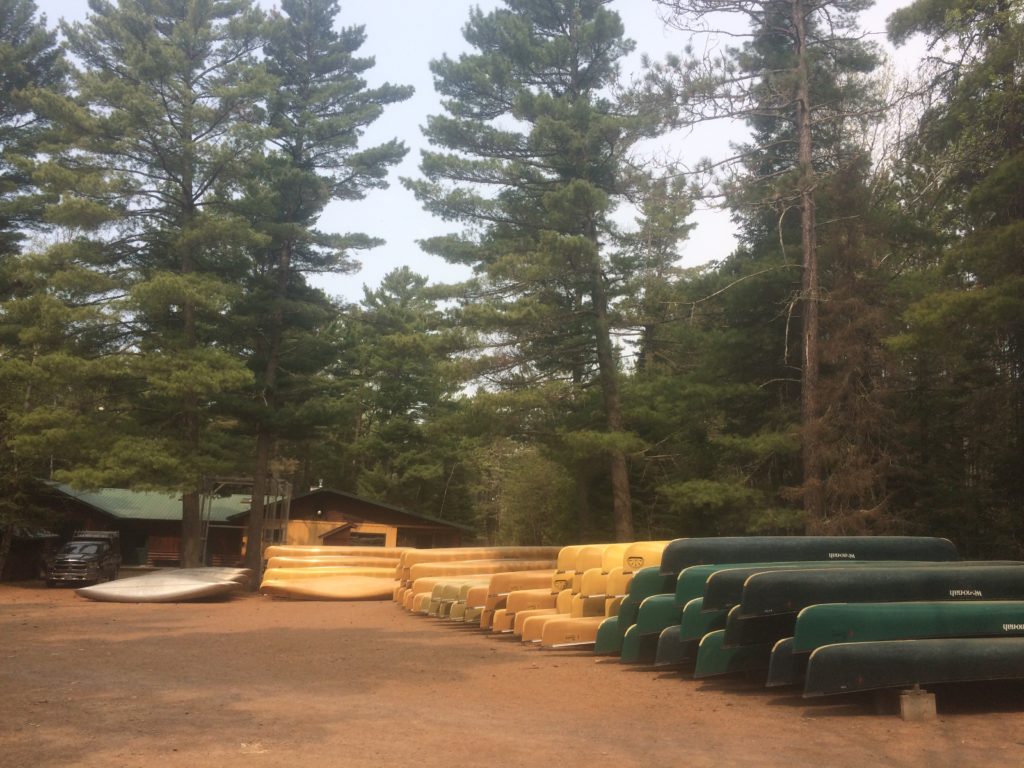 Leaves are emerging, baby moose are being spotted in the Wilderness, and the extended Sawbill family is returning for another season – customers and crew alike. The north woods are ushering us out of one era into the fresh beginnings of another. How fortunate we are.
-Clare