9/26/19 – How old were you when you first had the pleasure of experiencing the Boundary Waters? This week, at the ripe old age of twelve and a half months, Sigurd T. Shirley entered the BWCA wilderness for what is sure to be the first of many overnight canoe trips to come. Clad in warm fall clothes, an appropriately fitted life jacket, and a strawberry hat, Sig bravely ventured into the great unknown!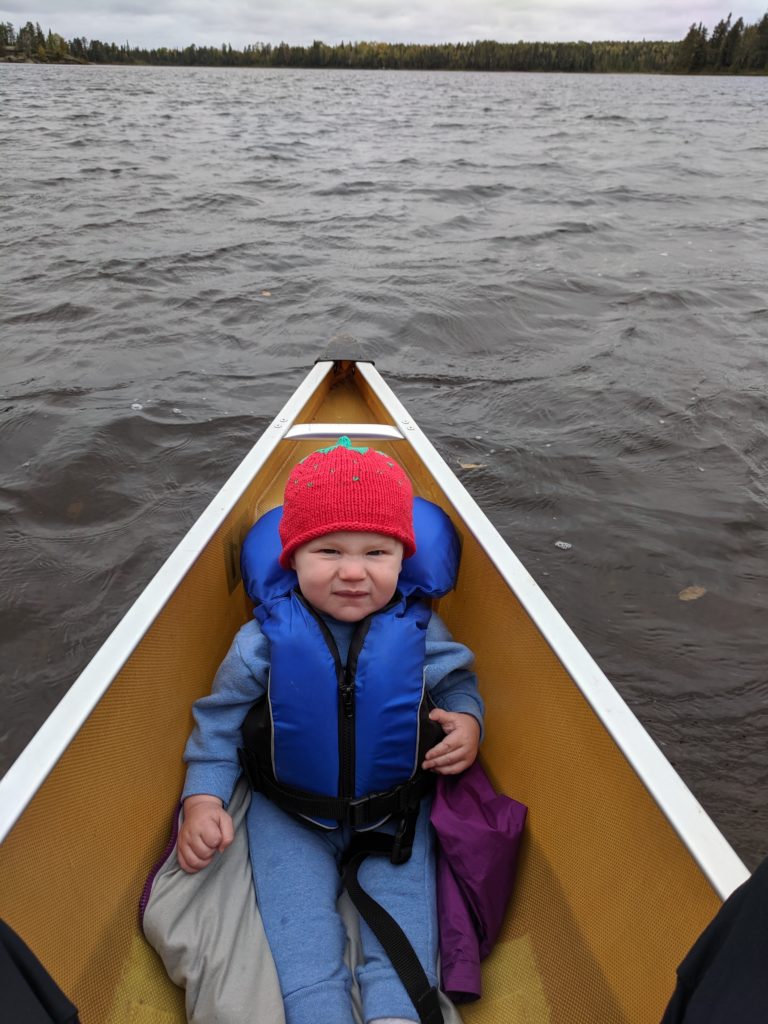 During the summer months, the Shirley family is almost always busy keeping Sawbill up and running. Getting out into the BWCA is a real treat, especially when the whole clan can make it into the wilderness together. Now that the season is beginning to wind down, the Shirleys were able to carve out an overnight at Kawishiwi Lake and experience what Sawbill patrons have had the fortune of enjoying all season – the great outdoors!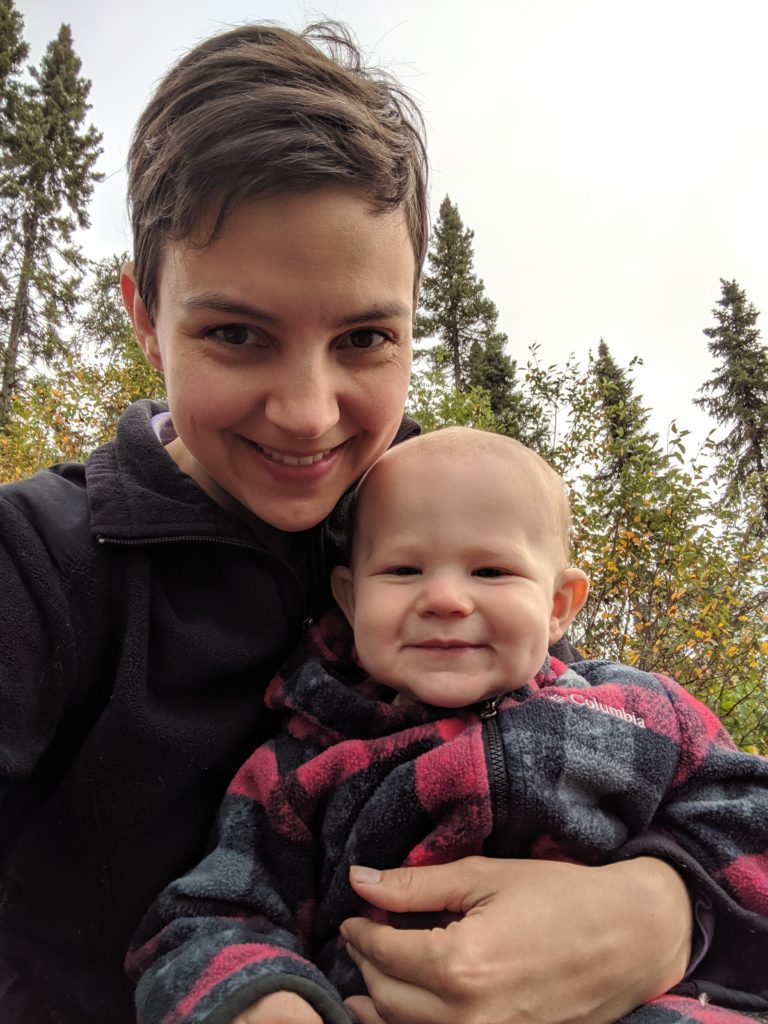 The Shirleys were only able to make it out for a single night this time around, but they nevertheless fit a lot into their short time in the wilderness; Clare caught a fish off of their island site on Kawishiwi, Kit spotted a grouse near the latrine, and of course s'mores were eaten around the fire. No doubt, a worthwhile and memorable trip!
-Owen