5/8/20 – Sometimes, no news is good news. That's the case right now as we wait for overnight camping in the BWCA and Superior National Forest Campgrounds to open. Last we heard, the plan is still to open both for overnight use starting on May 18th. We are busy using this extra time right now planning ways to be even better prepared to safely welcome everyone back to the Northwoods. Keep your eyes peeled in the next several days here on our website for an update on how we plan to operate in the time of COVID-19.
In other news, Kit Shirley turned 4 yesterday! While she couldn't have the party she hoped for with all her friends, we tried to make up for it with a day full of balloons, presents, scavenger hunts, bubbles, pizza, a piñata, cake AND cupcakes. She loves to fish, so it's convenient that her birthday falls so close to Minnesota's fishing opener. Last year she landed a big bass all by herself, and this year she tells me she has her sights set on her first walleye.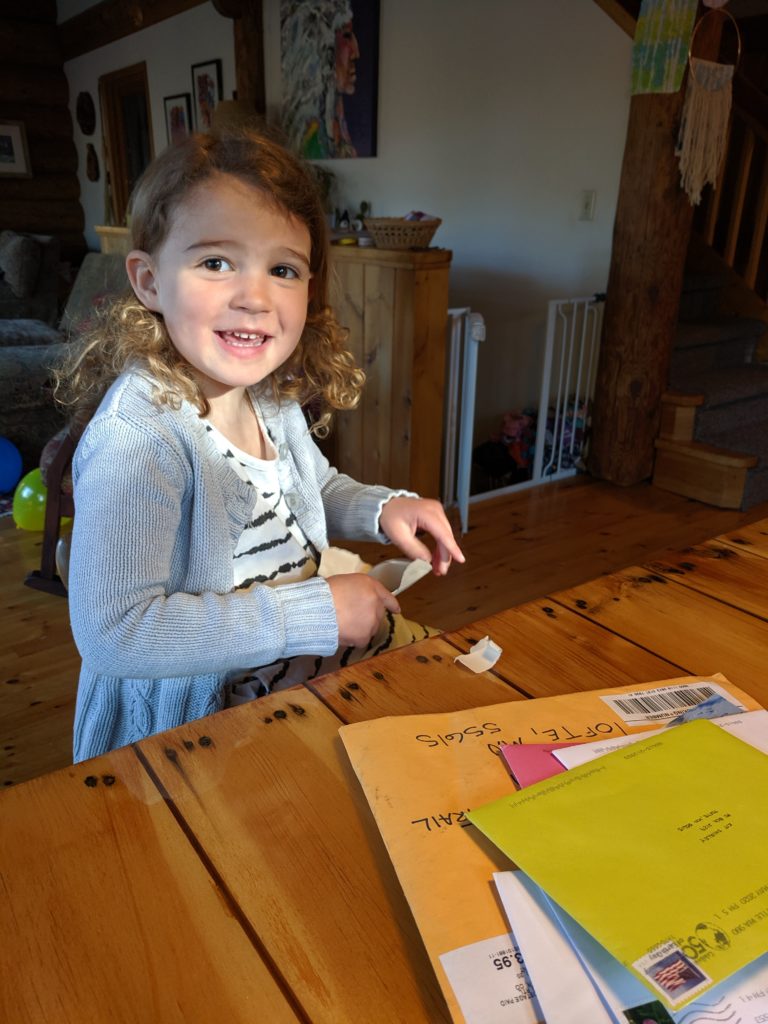 We've gotten several questions about the current fire ban recently. There is a ban on all fires with the exception of liquid fuel campstoves right now. We've had a very dry spring, the mud season is not very muddy this year. Additionally, the pandemic puts a strain on bringing in Forest Service fire crews from around the country. To keep our firefighters and first responders safe in this dry spring, a fire ban is the right call. We'll be sure to let you know if that changes. In the meantime, the newly returned loons are calling and the sunsets have been memorable, creating all the atmosphere we need to feel rejuvenated each evening.
-Clare