5/29/2020 – At Sawbill, customers and crew are the heart beat of all the action. As the North Country and Sawbill open to customers, onboarding of summer crew continues. Here are some FIRST time crew members joining the 2020 team:
Hailing from Tennessee, Kirsten Todd is excited to experience the unique area. She is eager to learn and awaits to meet your outfitting needs. Autumn Lauer takes the title of youngest crew member having recently completed high school in Edina, Minnesota. Here she tends to post canoe trip sanitizing and cleaning of our boats.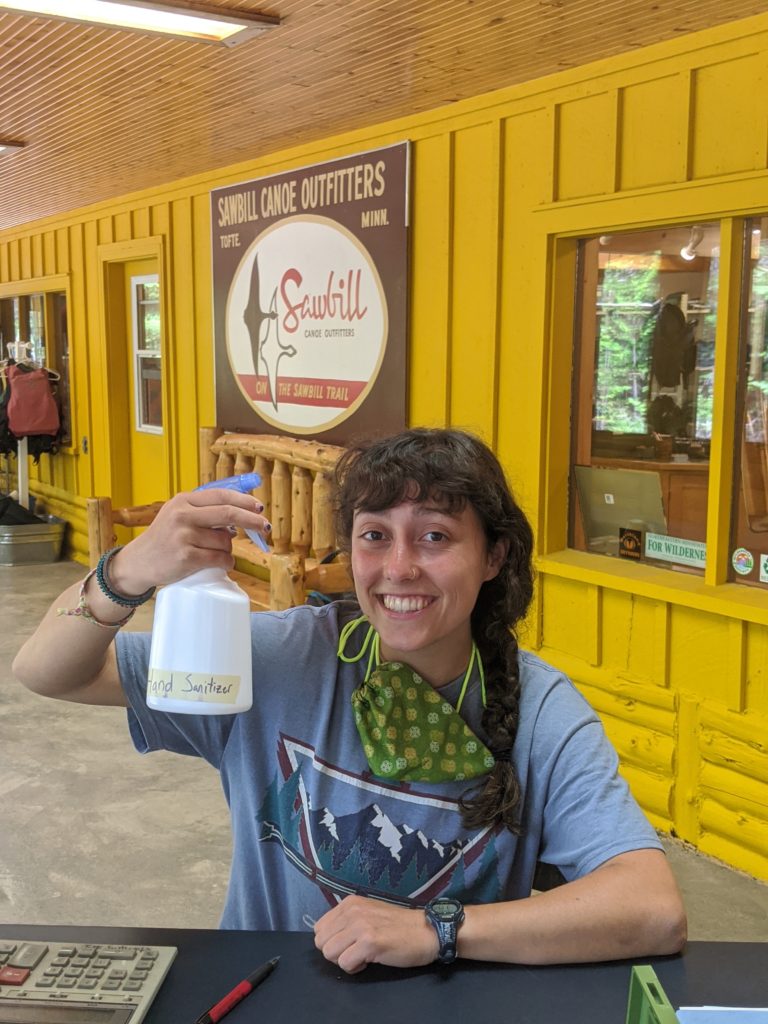 From Northwoods Wisconsin, Trinke Alexander and "Chef Ken" a.k.a. Ken Hall bring their passion for working and playing in the Boundary Waters Canoe Area wilderness. At the Sawbill store, Trinke stocks shelves readying to meet a variety of customer needs. Chef Ken is shown preparing dinner, one of two meals eaten communally by the entire crew. Rave reviews followed his first meal of fish tacos made from Northern hooked from Sawbill Lake. Bright smiles abound!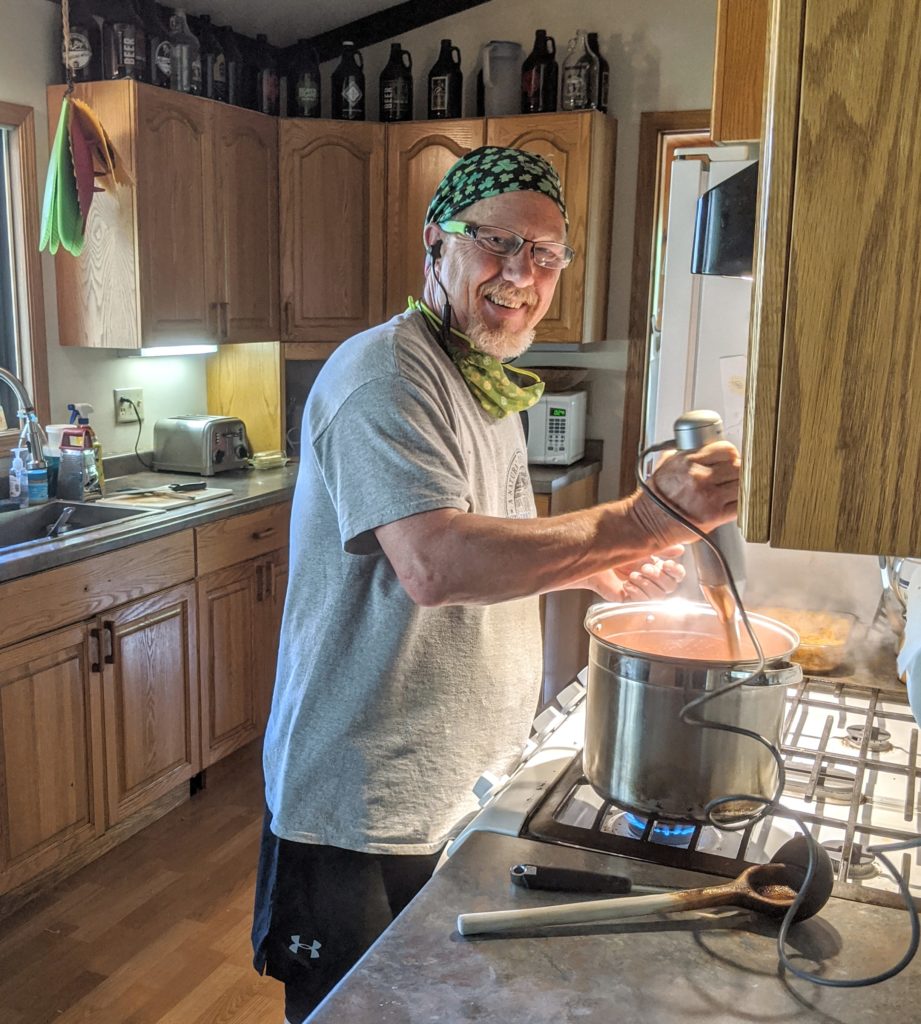 -Trinke