4/18/21 – The ice on Sawbill is officially out. We consider the ice out when the lake is 90% open water, and with the recent warm windy days the lake was ice free as of April 17th. Certainly, this is an early date for ice out. Typically we expect there to be ice on the lake until the first week of May. Dan did a little research into our archives to find some of the earliest ice out dates and came up with the following:
April 21, 2017
April 12, 2000
April 4, 2010
March 27, 2012
True to tradition, the Sawbill crew marked the occasion by "opening the beach club." Resident swim enthusiast, Huckleberry the dog, says that this is his favorite holiday.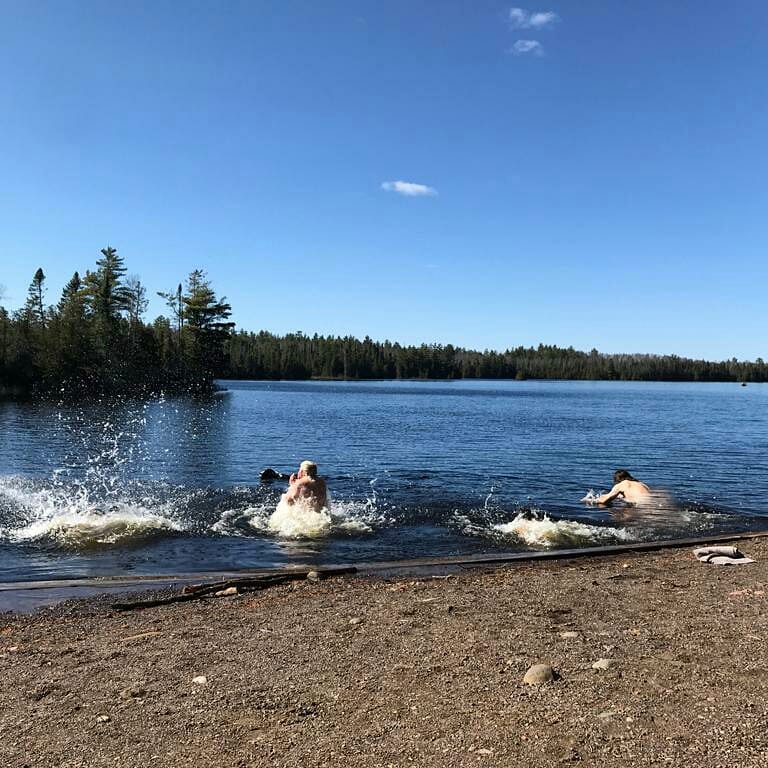 Meanwhile, we are busily preparing Sawbill for the season. With an early spring and some warmer days we are tackling many outdoor projects. The most important of which is working to firewise the property. Early spring coupled with a minimal snowpack can portend dry conditions. In an effort to be prepared, we have fixed a broken line in our robust sprinkler system and are now working to rake and trim a perimeter around all of our buildings. Living in the forest as we do, it's important to realize that it's not if, but when, a fire will burn through the area. Thinning out the brush and keeping the pine needles at bay can go a long ways toward protecting our infrastructure in the event of a fire.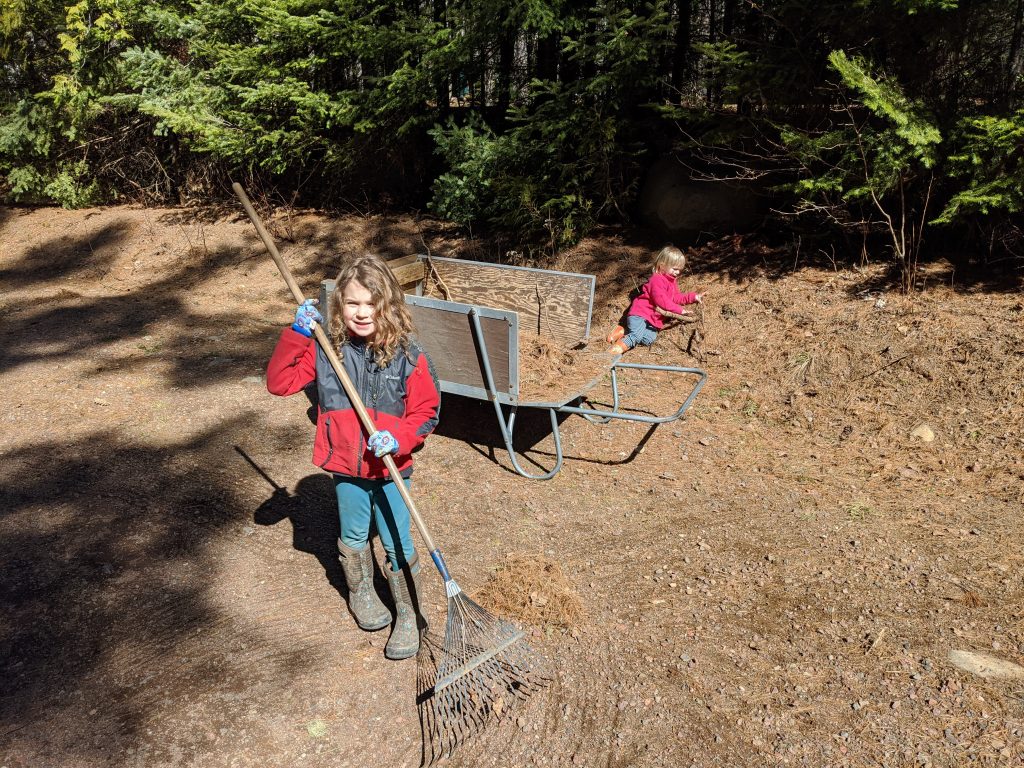 There's more snow in the forecast so we haven't pulled the canoes out of storage just yet. If you're itching to get an early season trip in though, give us a call and we can get you set up! We're excited to start welcoming folks back to the wilderness.
-Clare