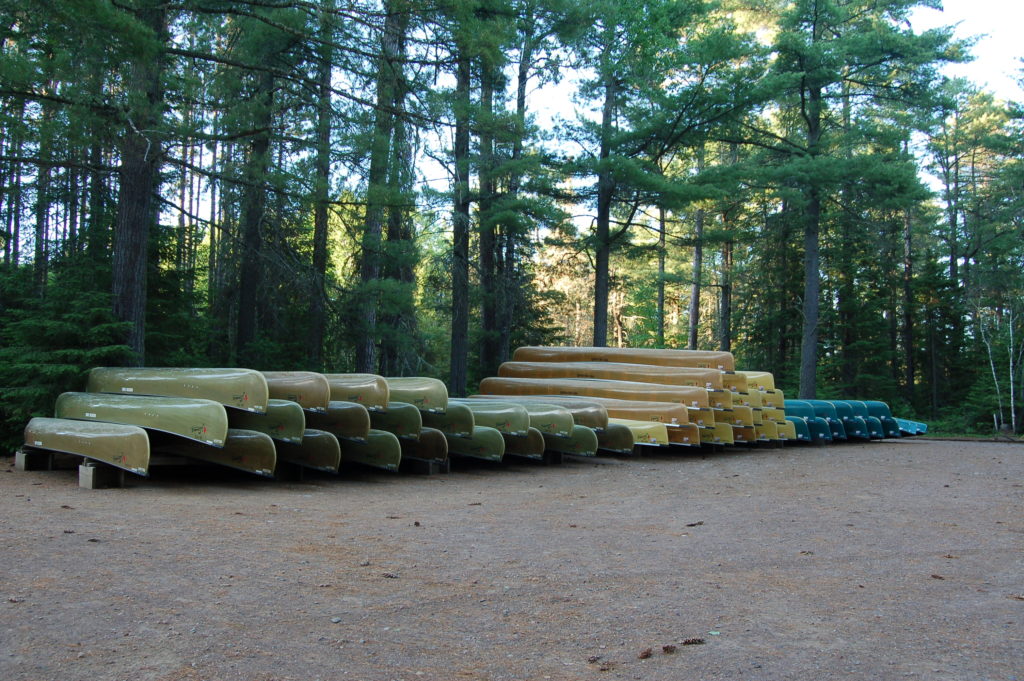 Over the past couple of weeks, new canoes have been rolling in and it seems only fair to introduce them. While we're at it, it seems like a pretty good time to introduce the older ones too. Folks are often curious about what canoes we carry and what the pros and cons are of each model. At the end of the day, there is no canoe that is "the best." Canoe selection and performance is subjective and what might be the right fit for one group might not be the best option for another.
Our canoes come in different sizes, forms, and have varying personalities. They can be clustered into a few different groups. The first group, and oftentimes most popular, are our wider, dependable kevlar boats. We have solos, tandems, and 3-person canoes of this variety. Similarly, we have kevlars, also of the 1 to 3-person varieties, that are a little sportier, a little sleeker, but also require a more technique. The one kevlar boat that gets a category of its own is the B16. This boat has versatility and excels at day trips. Our final category consists of our plastic and aluminum canoes; the old reliables. They can be a lot to carry at times, but their rugged and durable nature make up for it. We recommend different canoes for different reasons, but at the end of the day each of our boats is flexible in its abilities and is up for the task at hand.
Each boat listed below has its standard length, weight, and gunwale width in its description. The image below indicates the points on the canoe from which these measurements are taken.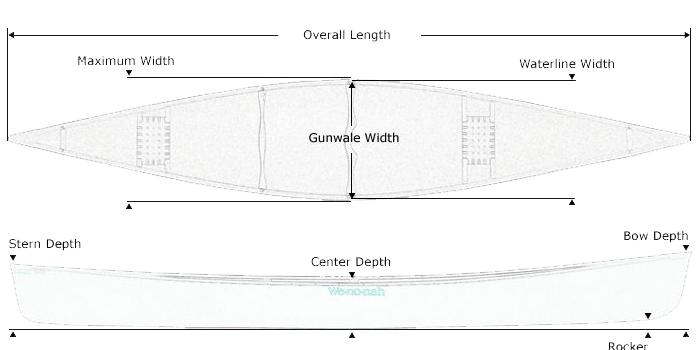 Group 1
Our first group to introduce is made up of our wider kevlars. From smallest to largest, we have our Wenonah Wilderness (solo), Northstar Seliga (tandem), and the Northstar Northwind 20 (triple). These boats are stable and predictable. They're kind of like the minivans of the canoeing world. These boats tend to be the most popular and are great for beginners. They're easy to handle and won't throw you any curveballs. They're a great all around boat whether you're fishing, doing a day paddle, or are going out for a longer trip.
Wenonah Wilderness: L 15' 4", GW 27", Weight 30 lbs
Northstar Seliga: L 17', GW 36", Weight 40 lbs
Northstar Northwind 20: L 20' 5", GW 36", Weight 48 lbs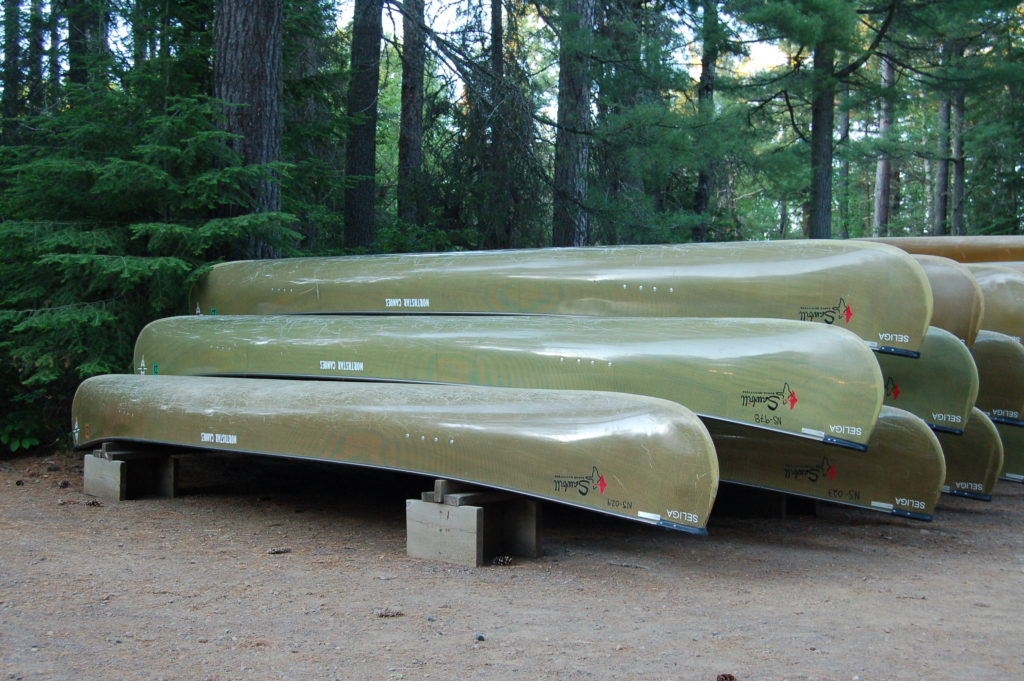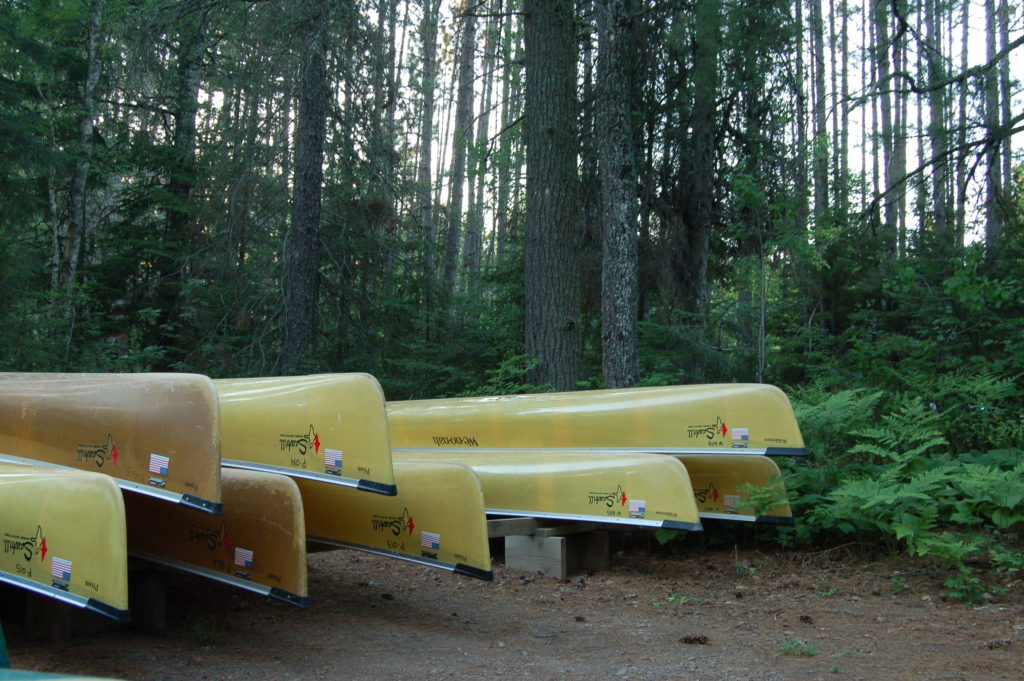 Group 2
For those looking for something a little sportier, this second round of boats has you covered. The Prism (solo), Minnesota II (tandem), and the Minnesota III (triple)- all made by Wenonah- focus more on performance, but also take a bit more care and attention. They're well suited for folks who are ready to take their paddling to the next level. They're more to handle but have your back if the waters get rough. They're also well-known for holding a straight line, tracking well in the water.
Wenonah Prism: L 16' 6", GW 26", Weight 34 lbs
Wenonah Minnesota II: L 18' 6", GW 33.5", Weight 42 lbs
Wenonah Minnesota III: L 20', GW 34", Weight 55 lbs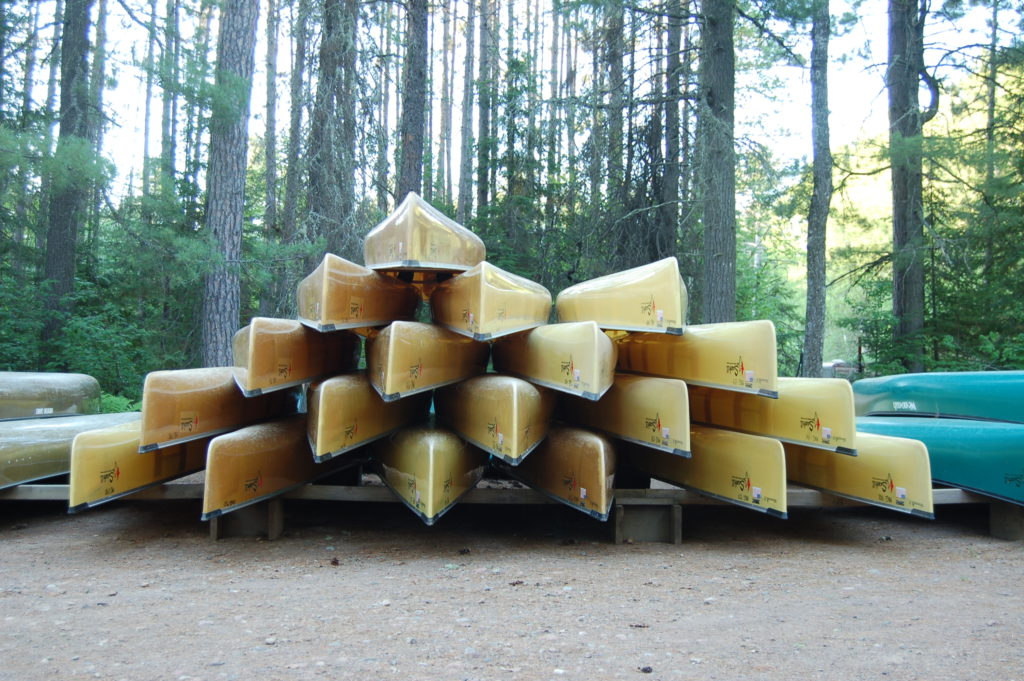 Group 3
Our final kevlars are in a league of their own. The Northstar B16 weighs in at 39 lbs and measures 16 ft long by 35.5 inches wide. This boat can be a solo or a tandem, depending on which way you paddle it. It's great if you have kids or if you want to go out fishing for the day. It's small, but mighty and you can count on it to be predictable and dependable.
Northstar B16: L 16', GW 35.5", Weight 39 lbs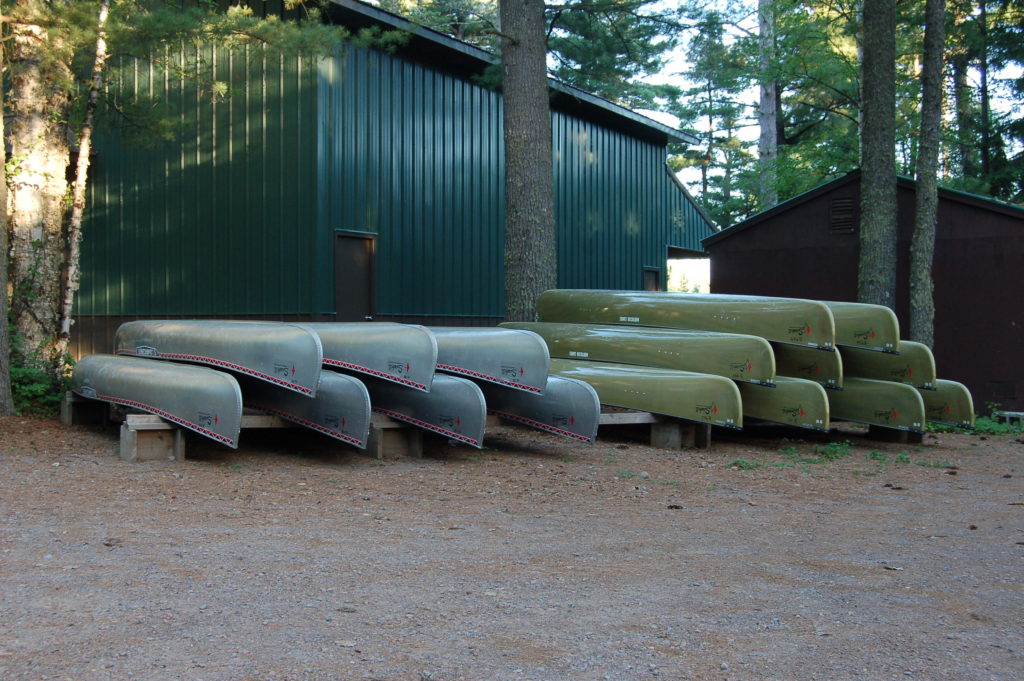 Group 4
The final group consists of our Alumacrafts and Wenonah Spirit IIs. These are the boats that have been through it all. They've been there for the highs, and with you through the lows. They even forgave you when you didn't see that rock as you were pulling into the portage. No doubt about it, they're tough and hardy. There's a lot of reasons to like this canoe. They're wide, stable, and hold their ground. A lot of folks like them because of their dependability. They're heavy and not ideal for lots of portaging, but they are still trip worthy. An added bonus: they're great for early and late season paddles when the lakes run the risk of icing over.
Wenonah Spirit II: L 17', GW 35", Weight 73 lbs
Alumacraft: L 17', GW 36", Weight 70lbs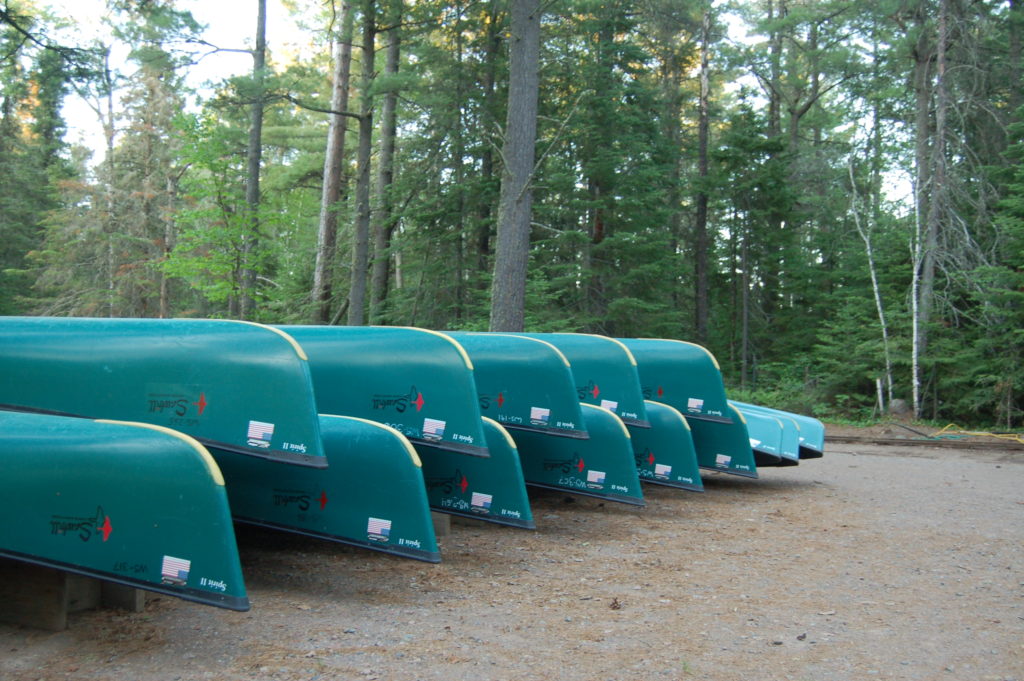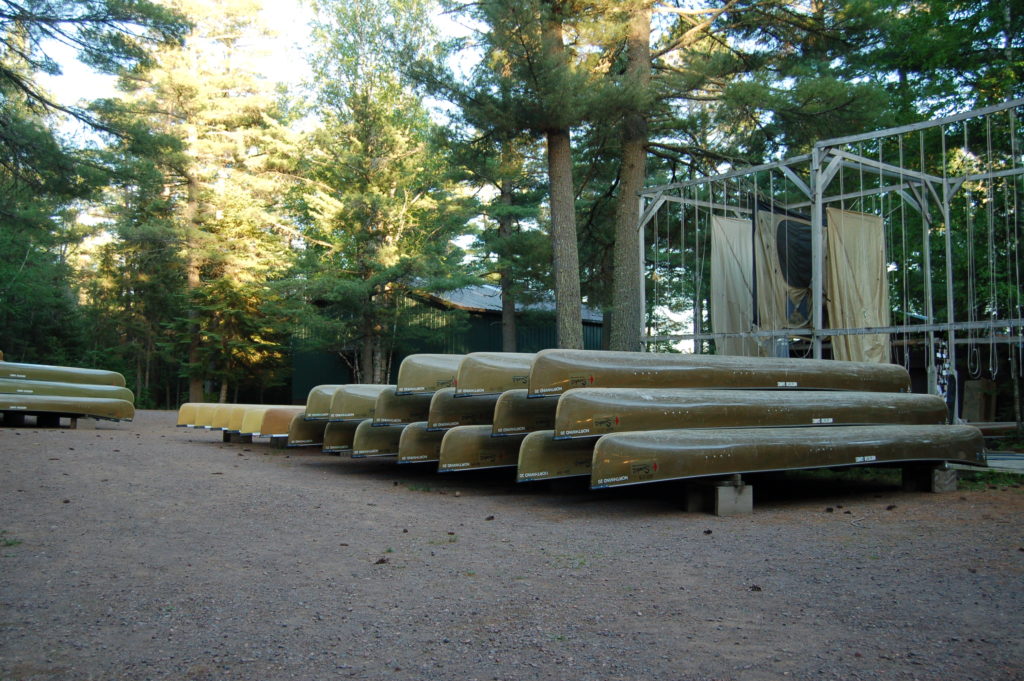 -Siri