9/25/21 – September is winding its way to a close, and fall has certainly arrived here at Sawbill. The leaves are changing, the weather is cooler and wetter, and grouse hunters are prowling the woods. After the month long rollercoaster of fire risk and closures, the slowing pace and transition to fall projects is more welcome than ever. We had some excitement last week when the littlest outfitters, Kit and Sig, discovered a hole in the ground down by the canoe launch on Sawbill. Grandma Cindy quickly inspected to make sure it wasn't a ground hornet nest (that's another story) and much to her surprise she discovered a different sort of nest!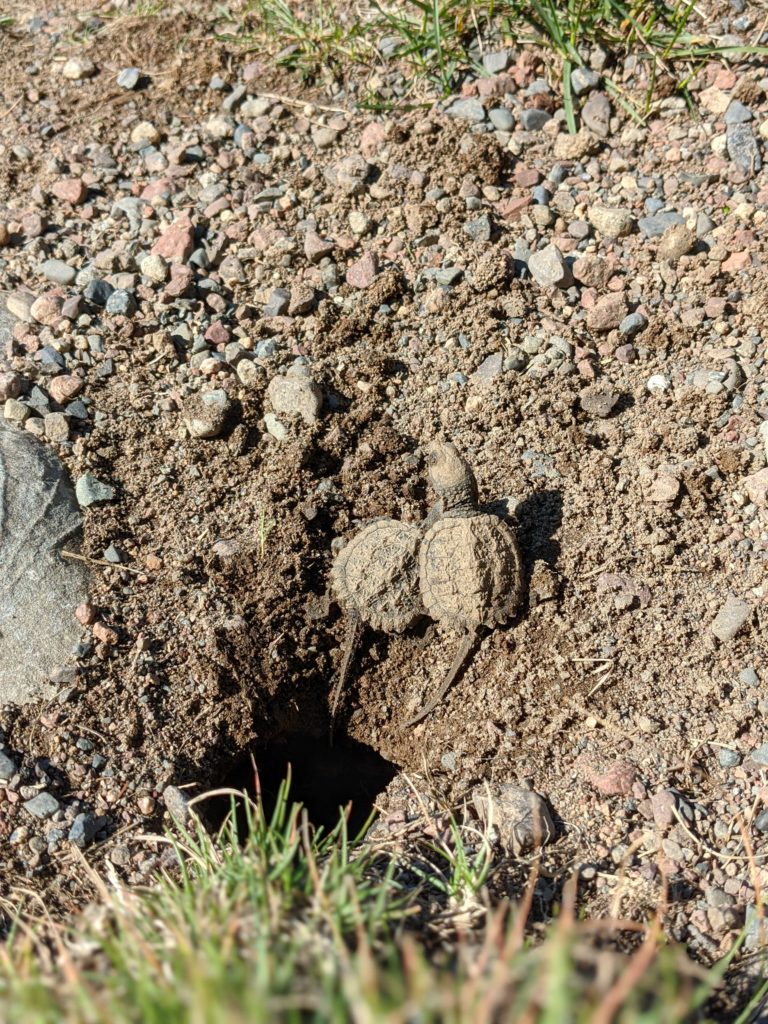 For years we've all watched as a big mama snapping turtle (or turtles, it's hard to tell) laid her eggs down by the shore on Sawbill. Frequently, we later find those nests dug up, likely a meal for the neighborhood fox. None of us recall ever being present to see the tiny turtles hatch and find their way to the lake! Leave it to the curious toddlers to investigate everything. We were able to watch them throughout the day as they crawled their way out and hustled down to the water, where they got their bearings and swam off into the distance.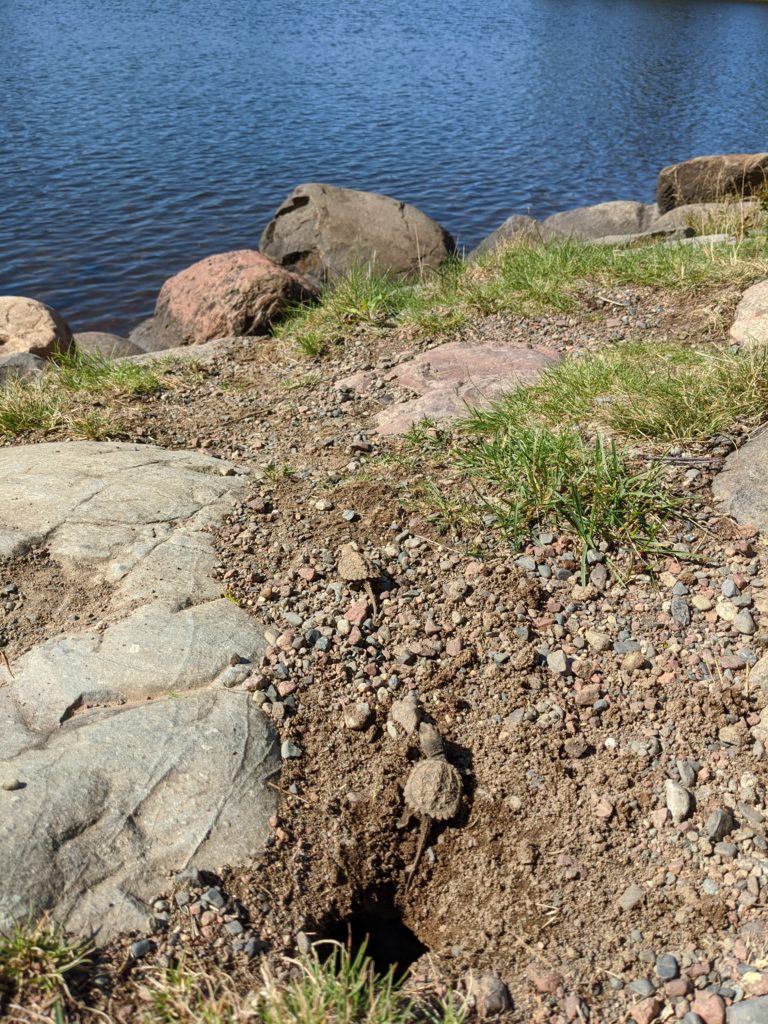 We were also pleased to visit with the group of wooden canoe enthusiasts during their annual visit to the Sawbill campground. Most visitors hold kevlar as the gold standard for BWCA canoes, but there's something to be said for the craftsmanship showed in these beautiful wood boats.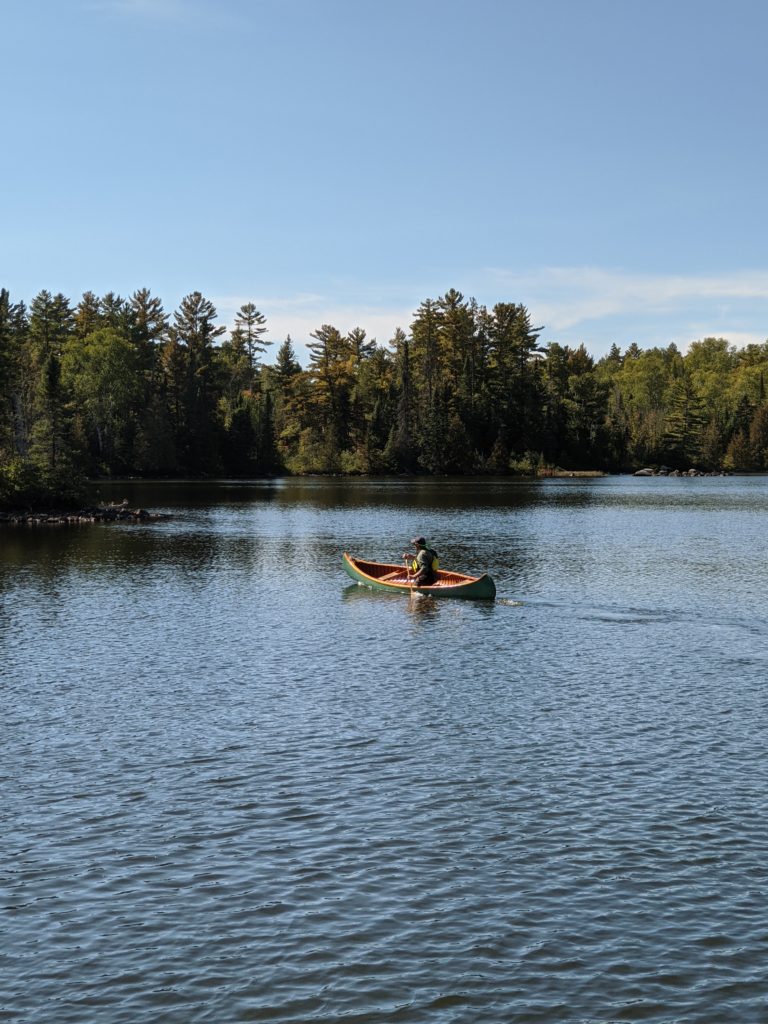 Kit Shirley has had a big September, she has started Kindergarten at Sawtooth Elementary in Grand Marais. So far she loves learning, especially Spanish class, and loves making new friends. She and her parents are cruising through audiobooks during the commute, and enjoying all the beautiful sunrises and fun animal sightings.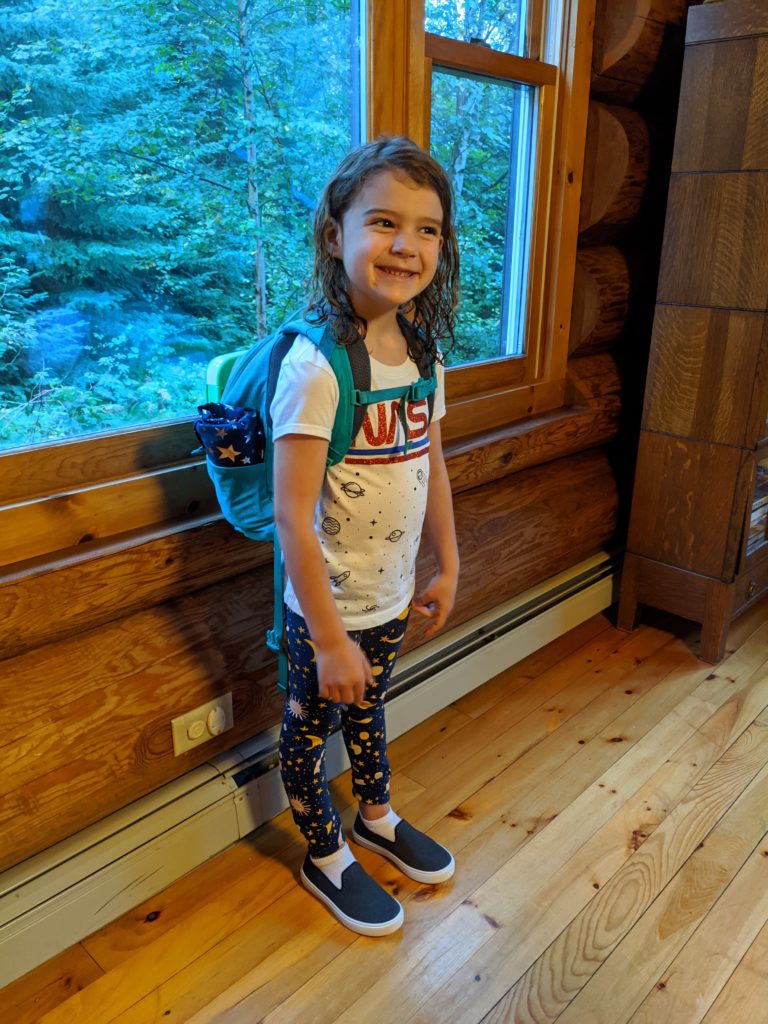 -Clare