1/4/22 – One of our favorite parts of winter is usually getting to travel. Sometimes that means a beach vacation, other times we escape to other northern climates. Facing another winter of mostly staying put, we are finding ways to remember past trips. One of our favorite experiences in Canada has been enjoying the Sugar Snow, or maple syrup caramel made outside using snow! We decided to try our hand at this special winter treat, and found it to be surprisingly easy.
Maple Caramels – Serves about 4
1/2 cup Maple Syrup
2 Tablespoons butter
Packed snow
Step One: Heat the syrup and butter in a large pot, watch carefully so that it doesn't boil over.
Step Two: Stir syrup constantly until it reaches a temperature of 234F, I use a candy thermometer or an instant read thermometer. You can also test the readiness by spooning a bit of syrup over the snow. If it sits on top of packed snow like taffy, it's ready.
Step Three: Pour the hot syrup mixture in ribbons across the packed snow. Place a stick on one end of the ribbon. Let the syrup cool a bit until it is taffy-like, then roll the stick to pick it up off the snow.
Step Four: Enjoy!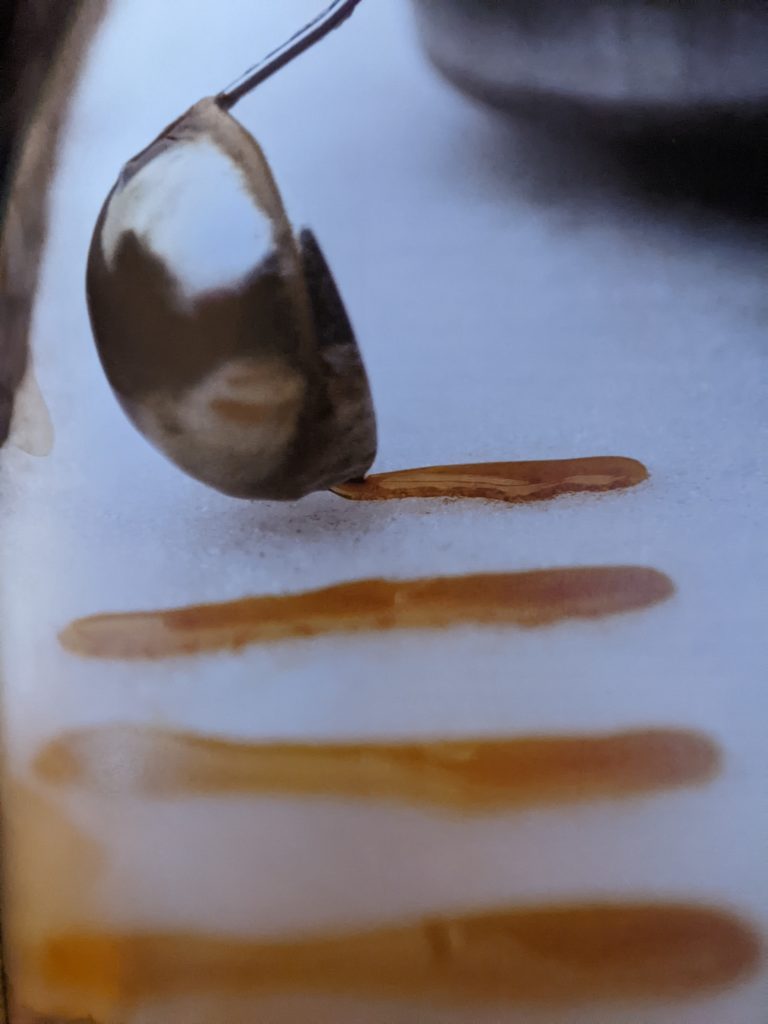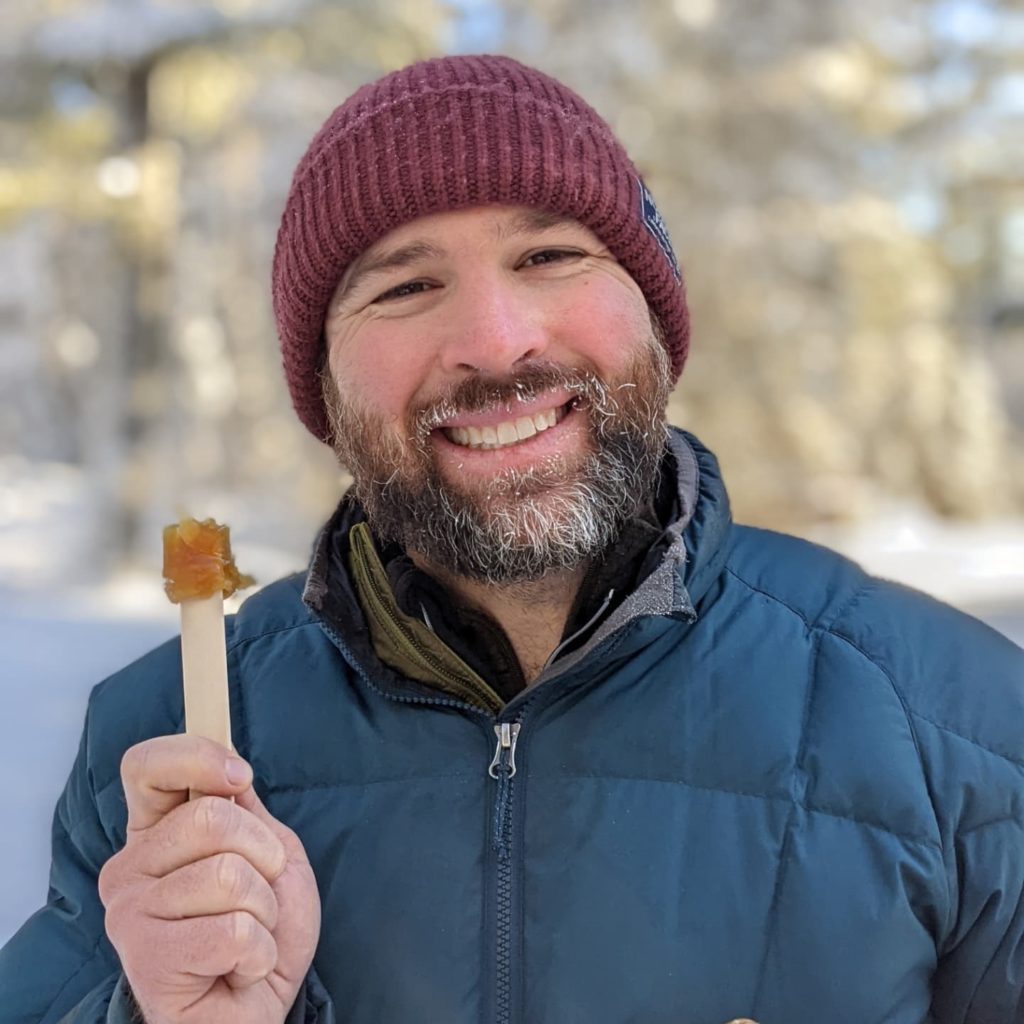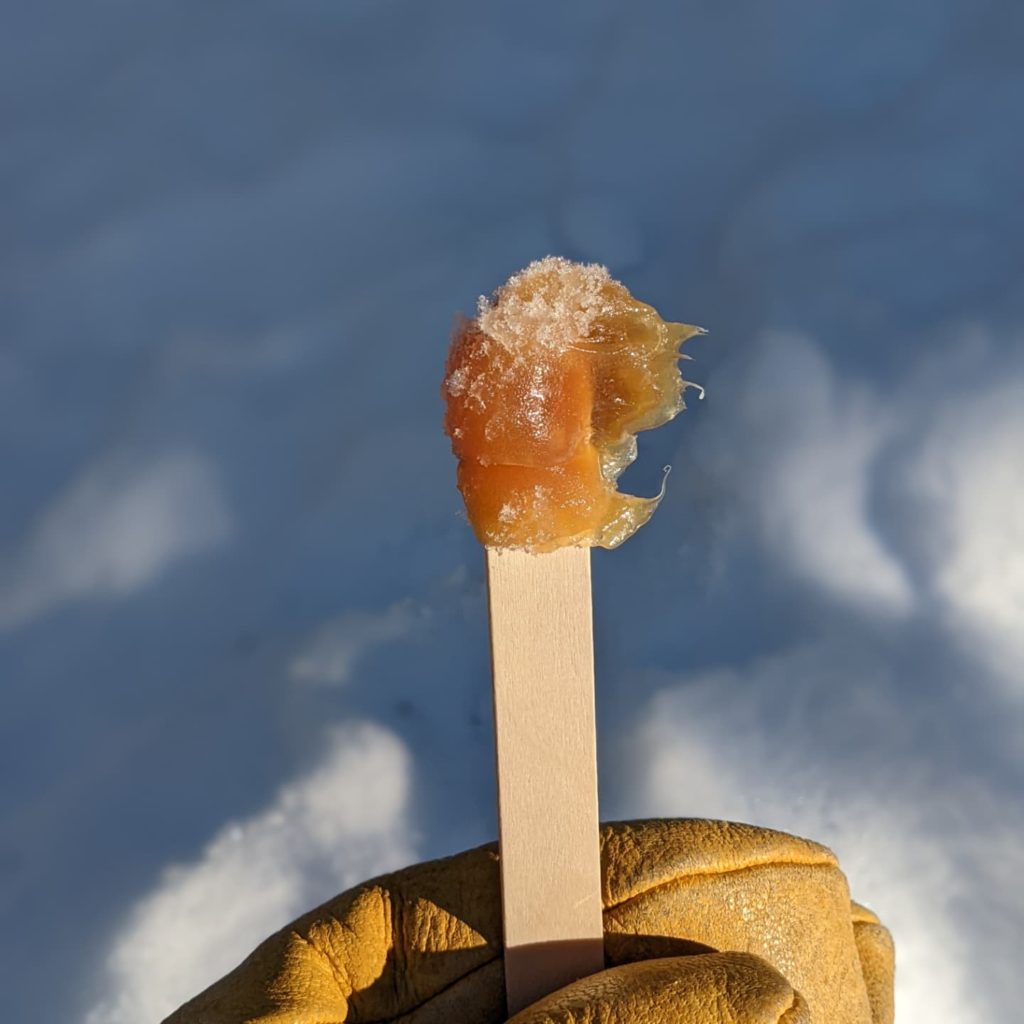 We hope you are finding ways to enjoy winter, wherever it finds you!
Clare