May 9, 2022 – One of our favorite crew arrival rituals is to have the newly arrived crew drill a hole in the lake. With the late ice out, we are getting a nice rotating cast to do the honors. Today was second year crew member, David Kelm's, turn. David took a couple year hiatus between stints here at Sawbill. He is rounding out one more "fun" summer before entering law school in Oregon in the fall. There is a long illustrious list of Sawbill crew lawyers, so David will be in good company.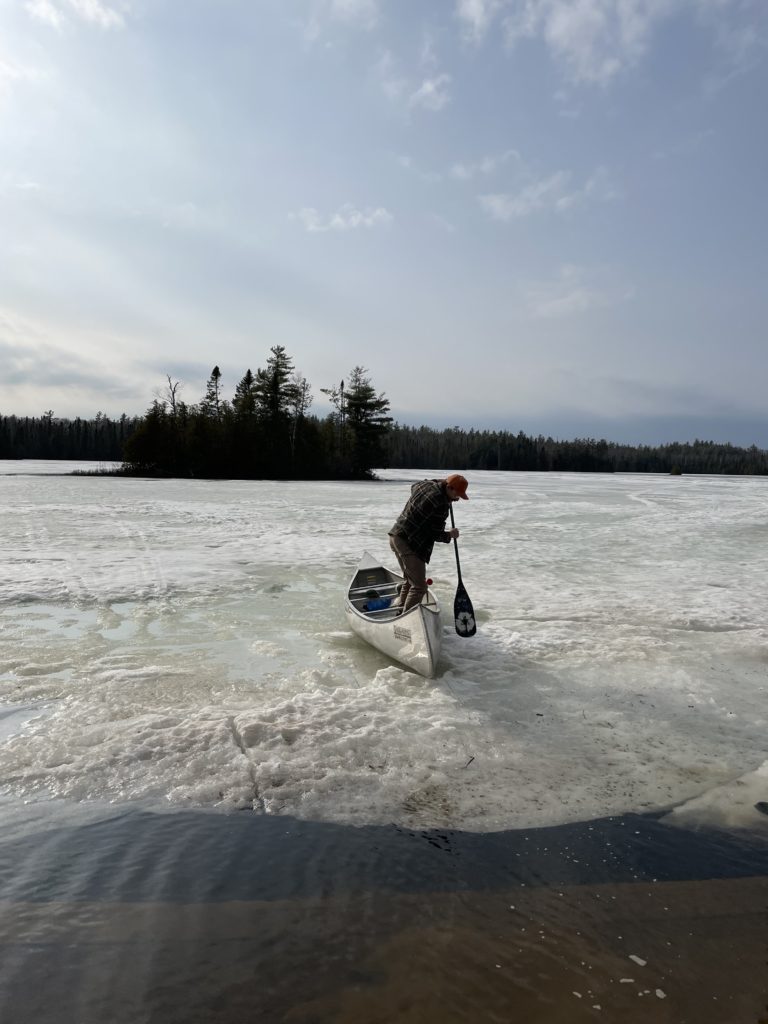 Anyway, back to the ice update. This evening, the crew measured 22″ total from the bottom of the ice to the top of the surface. There was 8 inches of solid ice and 14 inches of degraded slush.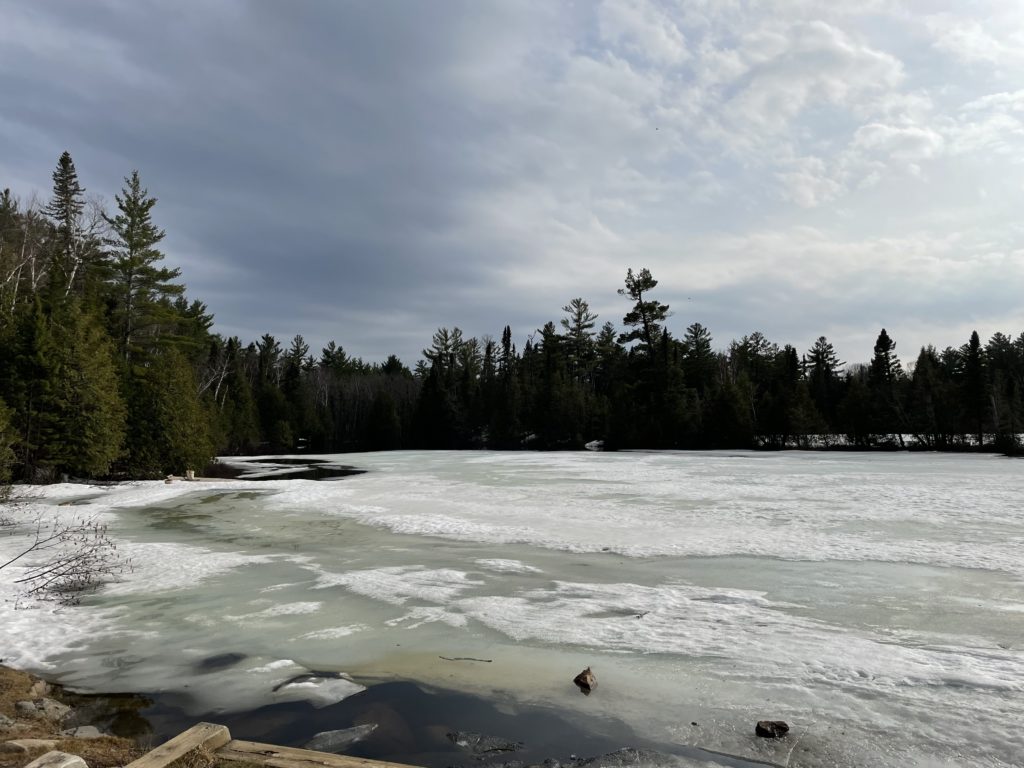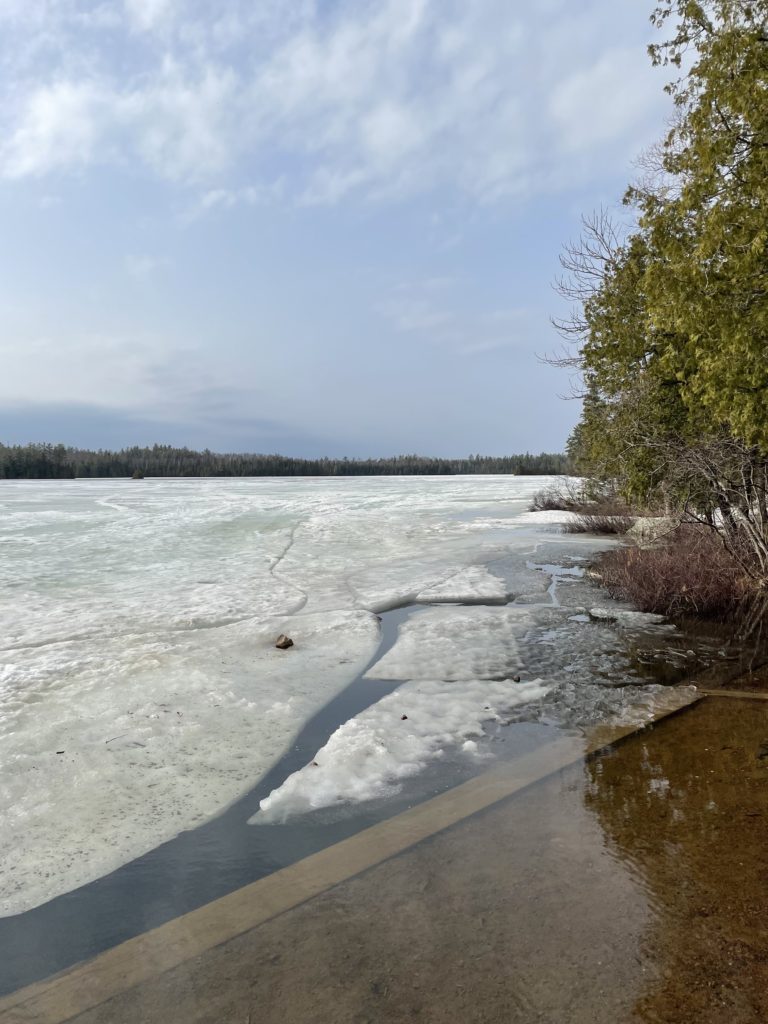 The temperatures are skyrocketing into the high 60's lower 70's in the next few days, so ice out is imminent. We think Sawbill will be open between the 12- 14th. We'll be measuring daily now, so stay tuned!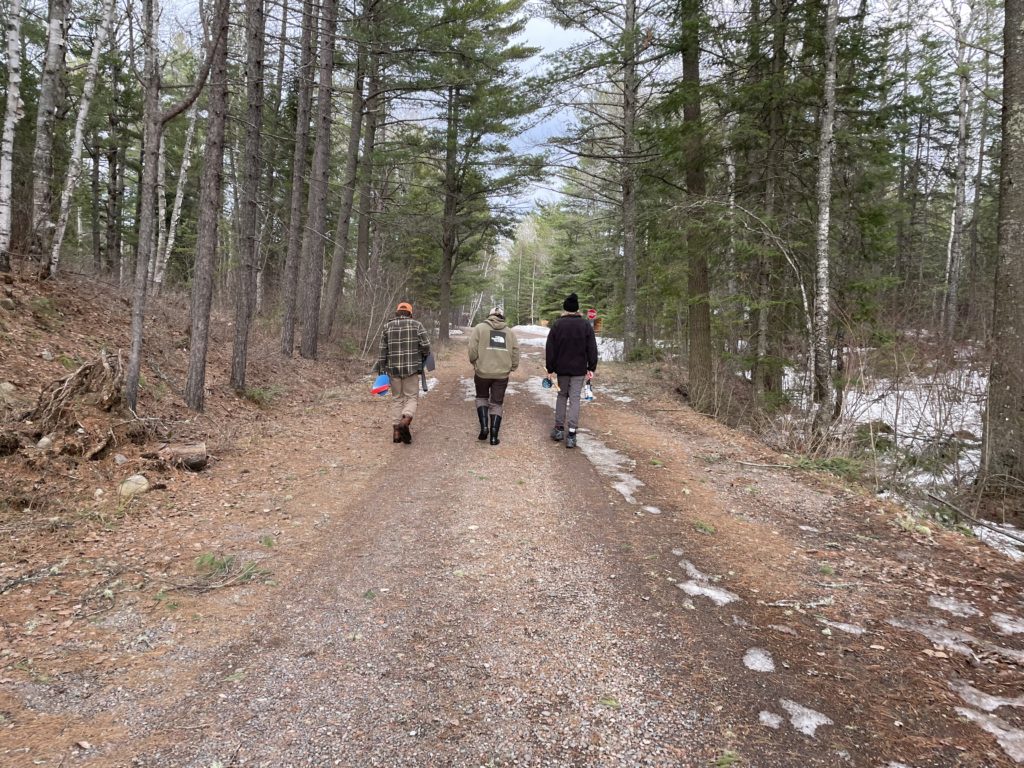 -Dan