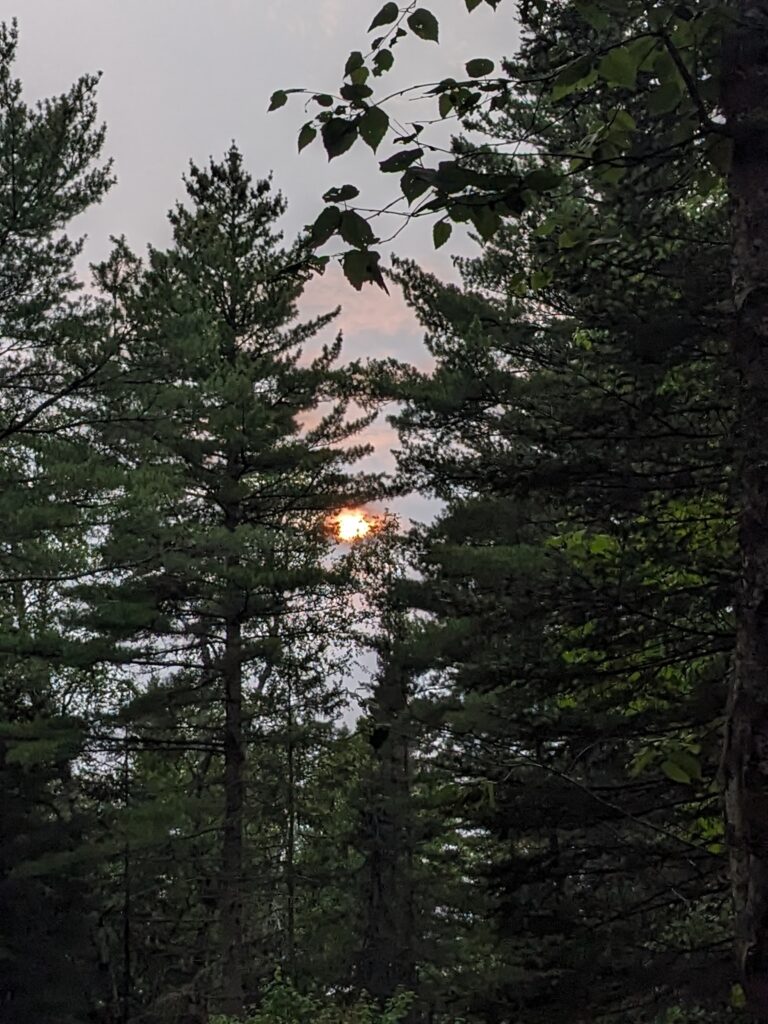 08/04/23 Sawbill has had some nice weather the past couple of weeks. Temperatures have hung around the mid 70s during the day and usually stayed in the mid 50s at night. A few days of rain has helped the water levels, but we have had a number of people come back from Cherokee Lake with reports of a lot of mud on the portages in between Sawbill and Cherokee Creek. Sounds like it might be a bit of a slog around Ada Lake and Creek especially. Other than the mud, everything else is as it usually is.  We've also had a few days of smoke in the sky from the Canadian wildfires. Luckily the smoke has stayed farther up in the atmosphere so air quality has remained good. The good news is that smoke in the sky makes for some nice sunsets!
In exciting animal sighting news, a family came back from the Cone Lakes north of Brule Lake with reports of 5 separate moose sightings! One bull, one cow and calf pair, and three other solo cows. The dad said he had only ever seen one moose in all the years he's been coming here, and that it seems like his son just might be the good luck charm he's needed. A number of other groups have reported moose sightings in the Jack/Kelly corridor.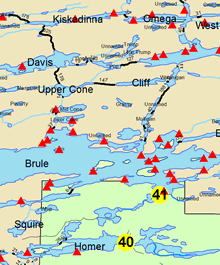 Our campground host and storekeepers have been getting a lot of questions about Huckleberry's whereabouts. I am happy to report he is alive and well! As a 10 year old dog, he spends most of his time sleeping next to the store desk or in the office. As of this winter, he seems to be going deaf, or he has decided that what anyone says to him is not that important and it's just best to ignore most people. He still loves the water and has gone swimming in the past week. 
Sawyer