6/25/05 – The prescribed burn started by the Forest Service on June 17 reignited today, after eight days of heat, wind and drought.
After returning from her afternoon walk at 3 p.m., Cindy Hansen called the Forest Service to report large plumes of smoke at the site of the prescribed burn, about a mile south of Sawbill.
By 5 p.m. today, three separate fires had sprung up. The first of a dozen or so Forest Service vehicles arrived at the scene shortly after 5 p.m. and began to control one of the blazes.
As we stood on the Sawbill Trail, large gusts of wind breathed greater life into the unattended fires, which moved slowly from west to east burning up brush and trees left unconsumed from the original prescribed burn.
By 7 p.m., the Forest Service had more or less put out all the hot spots. But as we learned today, this fire will never really be out until Sawbill gets a long, saturating rain.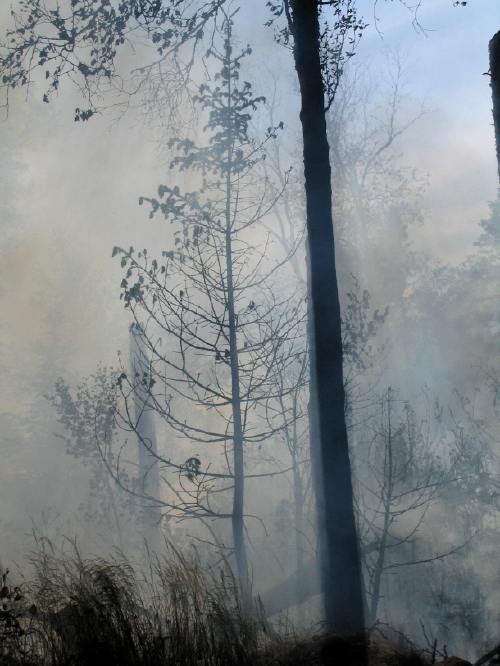 At 3 p.m. today, Cindy Hansen observed large columns of smoke coming from the sight of last week's prescribed burn.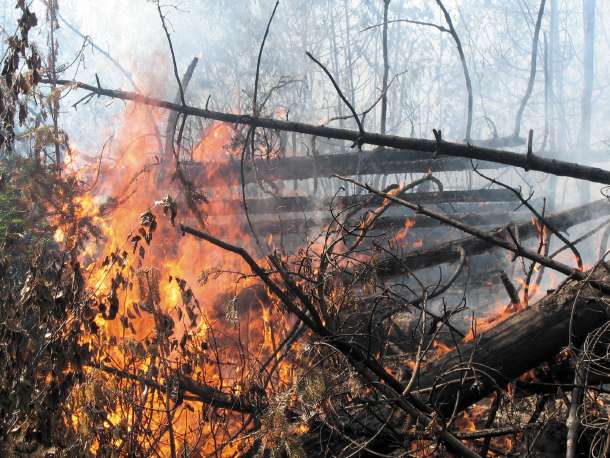 By 5 p.m., the burn had fully reignited, drawing concerned and quizzical looks from passing motorists.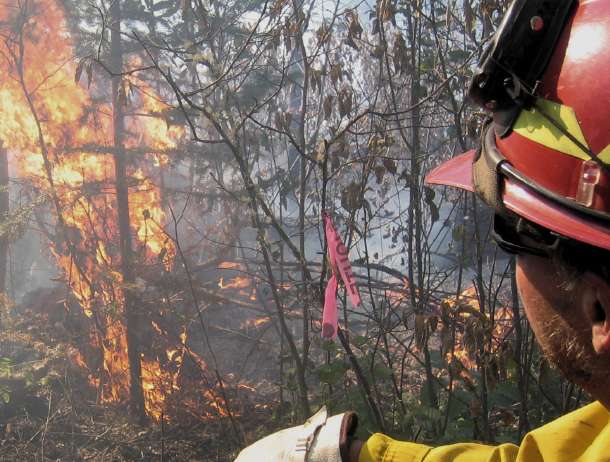 Duane "Bear" Cihlar, a senior Forest Service fire technician, observes the blaze minutes before the full fire crew arrives.