9/04/05 – Sawbill has been buzzing with activity for the last week, but all of the activity has left us exhausted, which leaves me, the person in charge of updating the newsletter this week in a bit of a crux. It seems like every hour something new happens that is newsletter worthy, but before I know it is 10 PM and it feels like I haven't sat down since my eyes opened at 6:30 AM. So instead of writing I am going to bide by the old adage that a picture is worth a thousand words.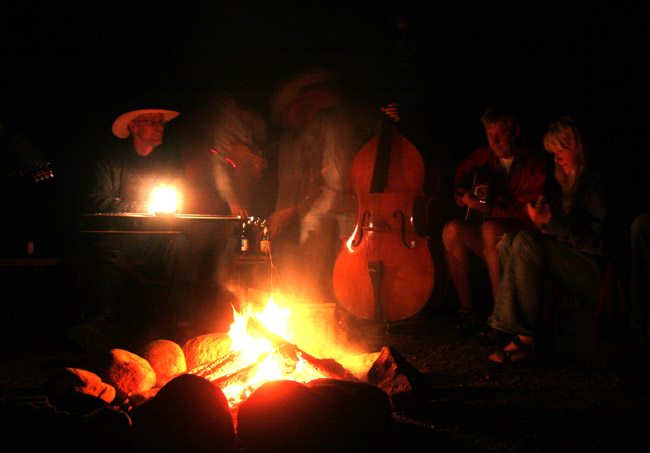 A long time Labor Day tradition at Sawbill, Fish N Pick, was in full swing last night as about 50 people gathered to listen to some amazing folk musicians playing around the campfire in the canoe yard.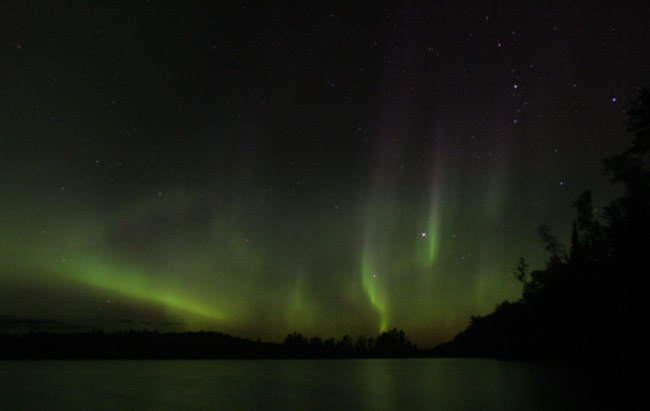 Last night the northern lights graced us with another spectacular showing. It was the perfect compliment to some fine music. Dozens of people staying in the campground stood at the landing admiring the light display.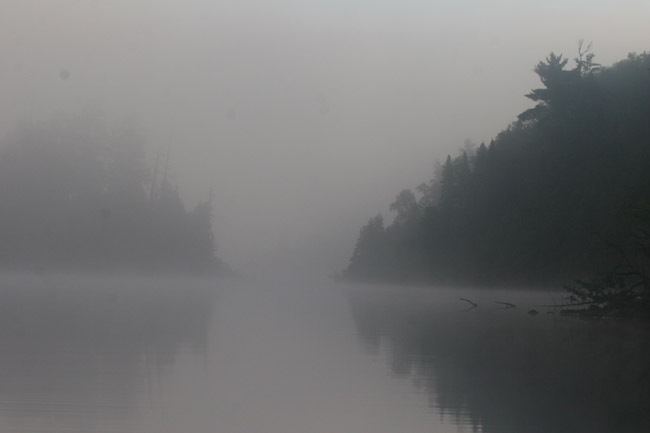 Fall's cool nights have rewarded early risers with some memorable fog filled mornings.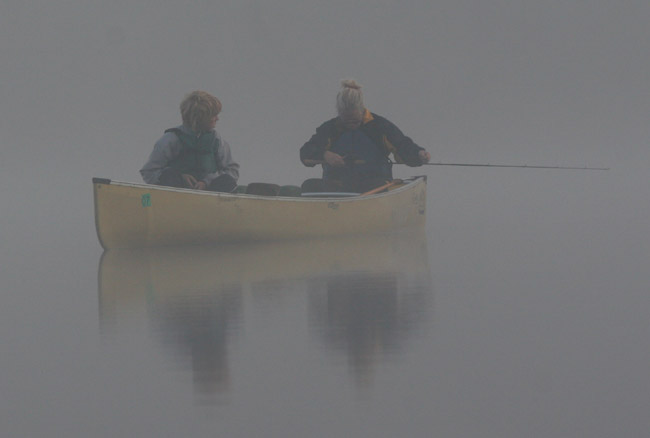 A mother and her son out to catch breakfast on Sawbill.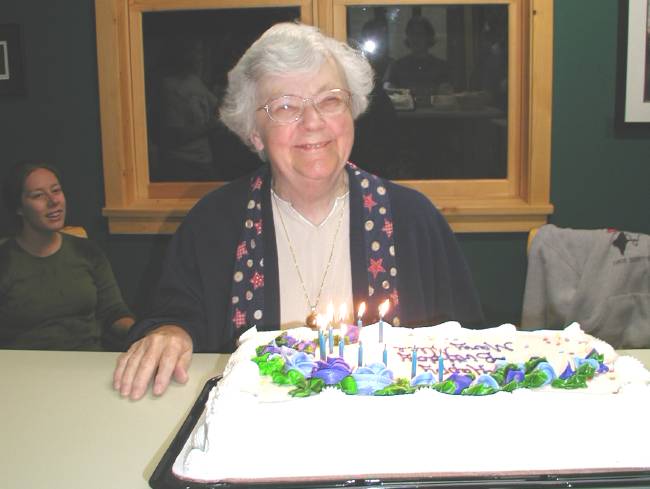 The crew helped Mary Alice Hansen polish off this giant cake on her 82nd birthday!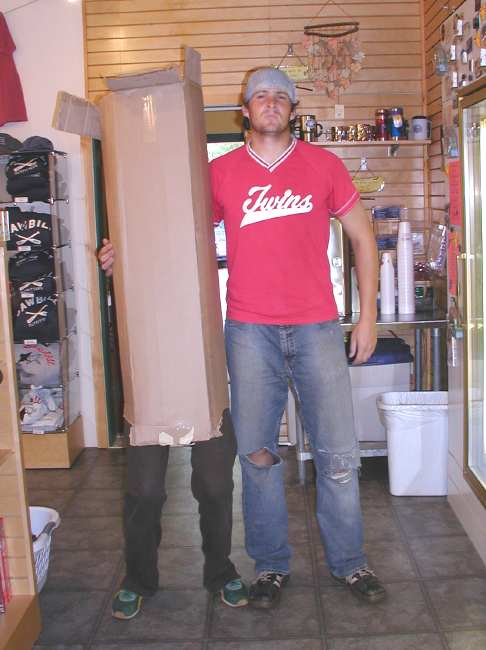 Adam Hansen left Sawbill to attend his first year of Law School at the University of Minnesota a few days ago and Clare Hansen loaded up several car loads of stuff and headed for the College of St Scholastica – Duluth, yesterday. Poor Carl Hansen is the only child left at home. He boxed himself up hoping that one of his siblings would take him along, but lucky for Sawbill, Carl remains undelivered and will continue to work at Sawbill for a few more days before starting his sophomore year at Cook County High.