9/08/05- Well, the season of fall has officially arrived here at Sawbill, but we would not know it by the beautiful weather we are experiencing. The only indication of fall is the beginning of school for both of the Hansen children. Carl started his sophomore year at Cook County High School on Tuesday and Clare began her first year of college at St. Scholastica in Duluth that same day.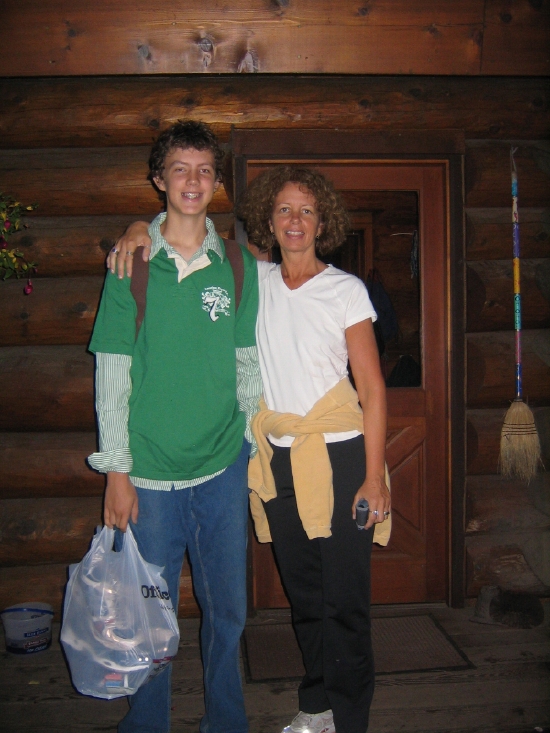 Carl and Cindy gear up for another year of early car rides to school.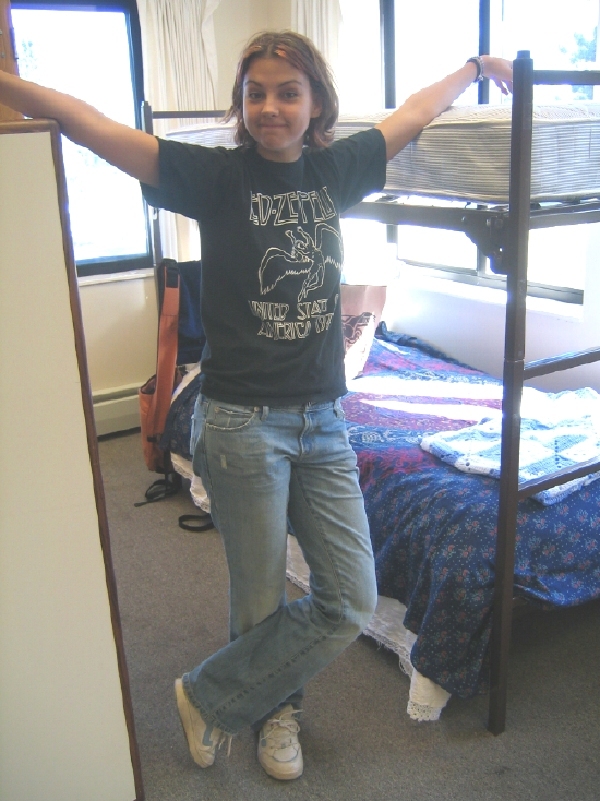 Clare shows off her new dorm room.