9/09/05- The season of fall usually means we begin the transition into winter but it also means a last burst of color before the snow. Last night, on a bike ride, Jeff Green and I came upon one of the first trees on the Sawbill Trail whose leaves have changed a beautiful, bright red. Nature, not to be outdone by the beautiful fall colors, also blessed us with a stunning sunset. – Shannon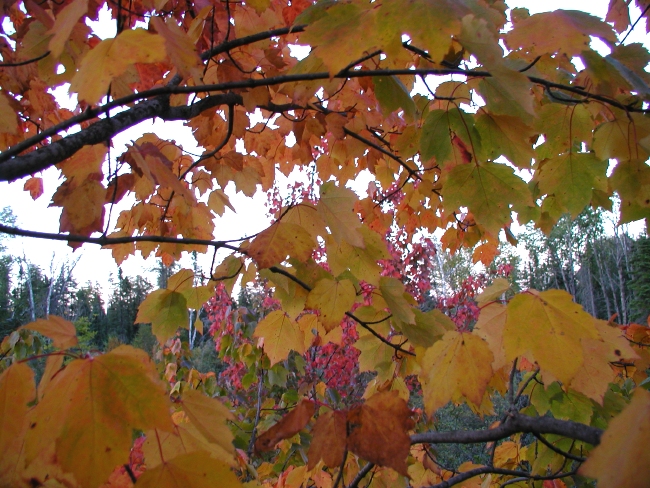 A burst of red graces the Sawbill Trail.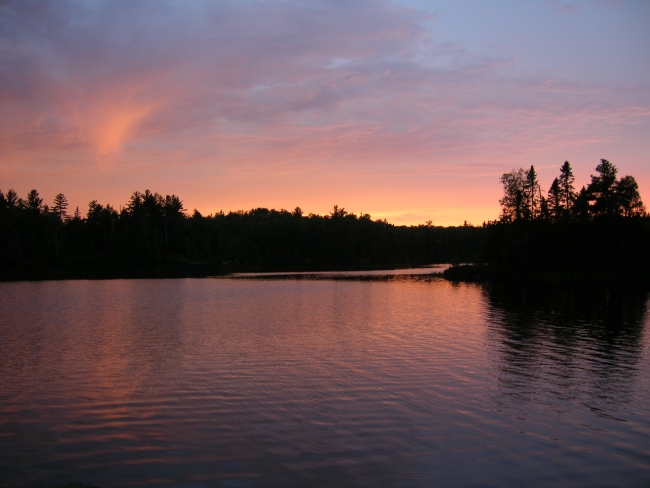 A spectacular fall sunset over Sawbill Lake.