11/27/05 – Yesterday was the Nearly Annual Sawbill Bowl touch football game, played in 10″ of snow on the Sawbil public parking lot. Tim Velner and Gus Gustason have been camping at the Sawbill Campround on Thanksgiving weekend off and on for more than twenty years. They bring bikes, skis, footballs, frisbees and coolers to keep their beer from freezing. Among many other traditions, they instigate the football classic in the snow.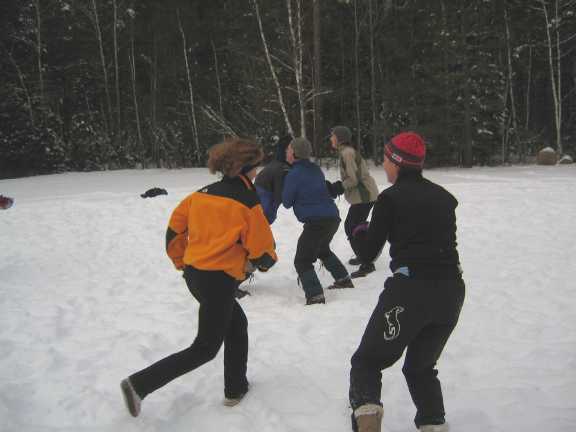 Play action during the Sawbill Bowl.


Team photos from the 2005 Sawbill Bowl.