12/16/05 – We had a ton of snow over the last 36 hours.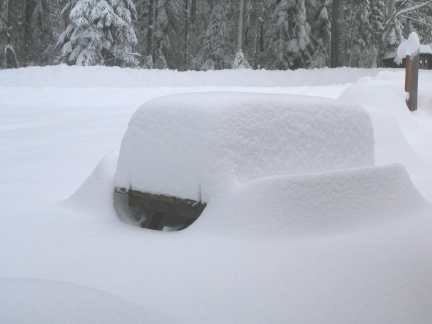 This is the picnic table in front of the Sawbill store this morning. Picnic anyone?
Carl made his first trip to school this morning as a duly licensed driver in the State of Minnesota. Dave Freeman was visiting last night and caught a ride into town with Carl.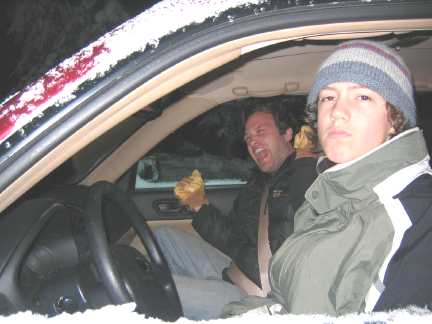 Carl exudes confidence in the pilot's seat while passenger Dave seems slightly nervous.