1/23/06 – Sundown (Sunnie) Maggie Hansen 1993 – 2006.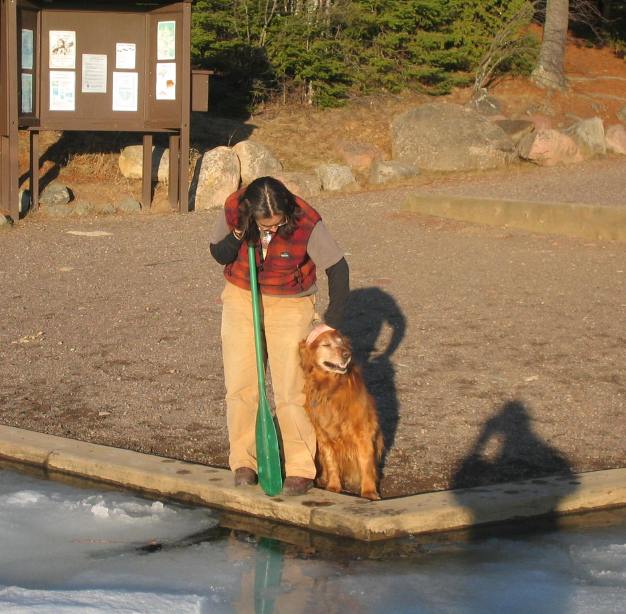 With a heavy heart I regret to inform you that Sunnie, the elder of our much loved golden retrievers, passed away today. Sunnie was petted, ear scratched, and baby talked to by nearly half a generation of Sawbill customers and crew. She has been failing gradually over the last several months. In spite of being nearly incapacitated, she remained her sweet and friendly self right to the end. When her suffering seemed to outweigh her joy, we made the difficult decision to end her life. She was twelve and a half years old. She was a good dog.
By coincidence, one of our very favorite writers, Sam Cook, wrote this column on this very day.