6/2/06 – The summer crew is starting to materialize with the arrival this week of Kari, Johnny and Carl. The blackflies are also back in full force and driving us all a little crazy!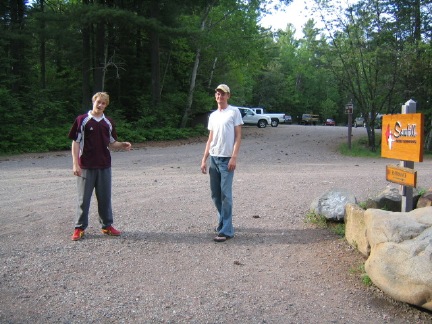 New crew members Johnny Anderson-Hermann and Carl Geving.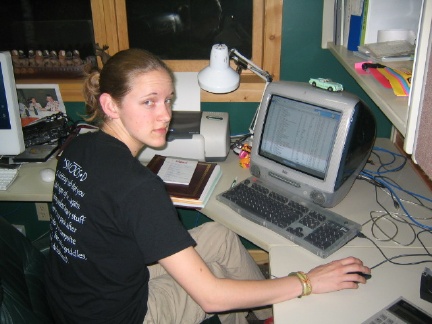 Here's Alison (Kathy) working away as GM.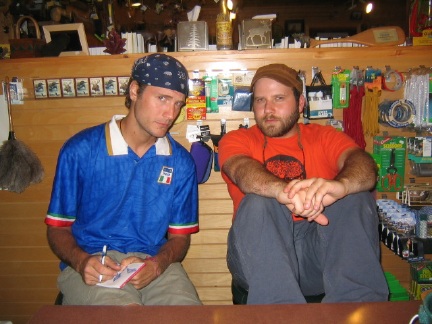 Corey and Nash sitting on store.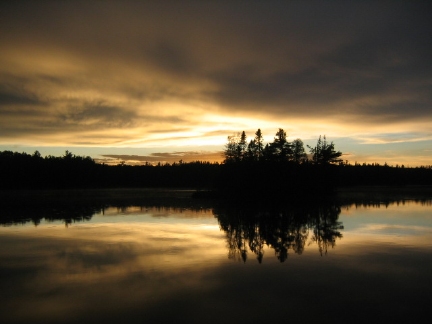 Just another blissful sunset from the Sawbill dock!