6/25/06 – Another beautiful day here at Sawbill. The temperature is soaring into the 80's again and a gentle breeze is keeping away the bugs!!! Not too shabby! -Corey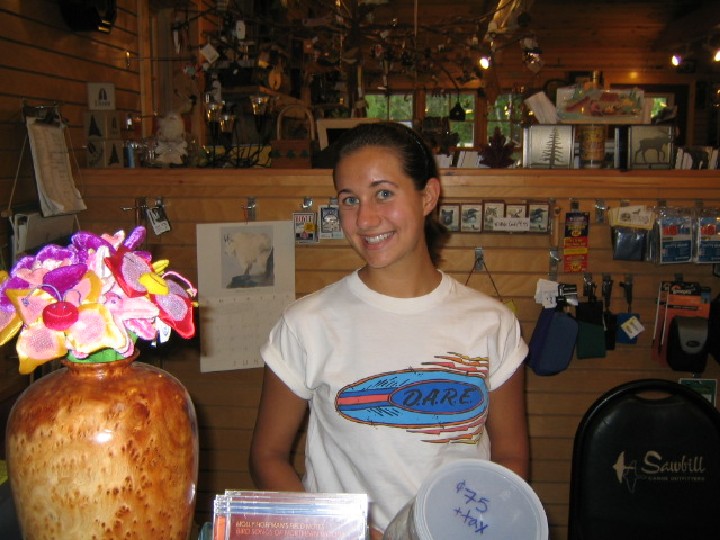 Second generation crewmember Tess Dornfeld reported for duty this past week. Here she is all smiles on the store.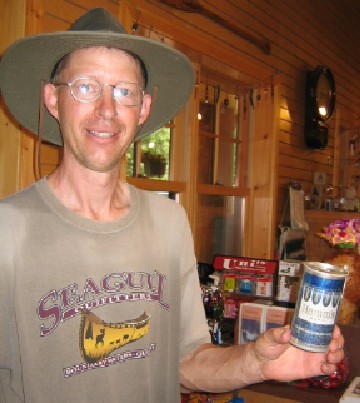 Sawbill customer David Zeigler displays the antique Hamm's beer can he found at a campsite during his recent trip.