6/24/06 – The last few days have been action packed as usual at Sawbill. We've had visits from friends and family as well as the arrival of two veteran crewmembers, Molly Breslin and Tess Dornfeld. Add to that a hail storm, Carl Hansen's half-marathon, a wild ladies night in Grand Marais and a dysfunctional internet connection and you have the recipe for an eventful week! -Corey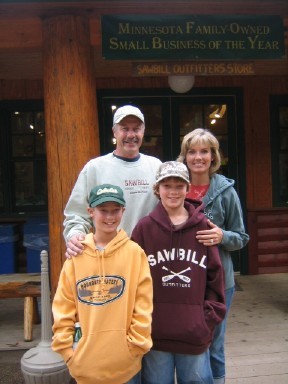 Cindy's cousin Johnny and his family drove all the way from California and came by for a canoe trip.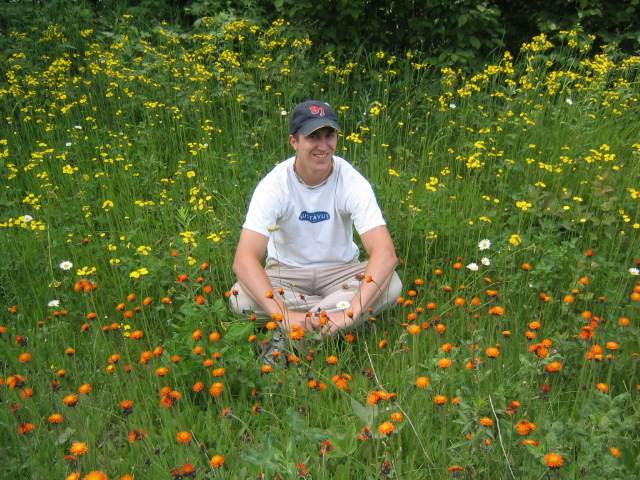 Crewmember Matt Hartmann sits with the wildflowers alongside the Sawbill Trail.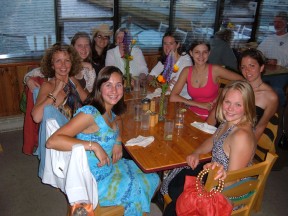 All of our Sawbill ladies dressed to the nines enjoying dinner at the Angry Trout in Grand Marais.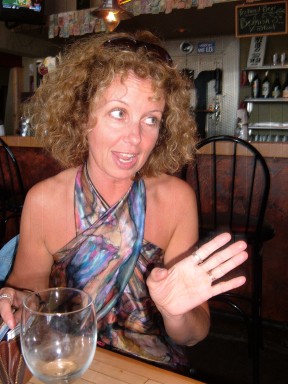 The quintessential Cindy Hansen living it up on Ladies Night.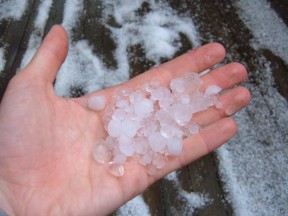 A handful of hail. A twenty minute hailstorm hit Sawbill on Thursday causing dismay amongst canoeists and wreaking havoc in our flowerbeds!