8/2/06 – The sun rose with good news today as it brought both pleasant temperatures and increased containment of the Cavity Lake fire. The weather today was in the 70's with a refreshing breeze from across the lake. The Cavity lake fire was also upgraded to 85% contained – although the limited fire ban remains in effect. This truly was a day sent on good intentions.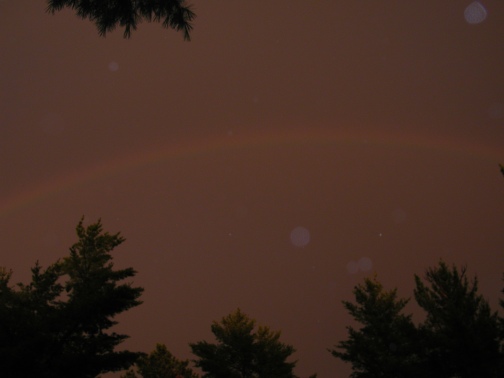 A rainbow that appeared above the store captured the eyes of many.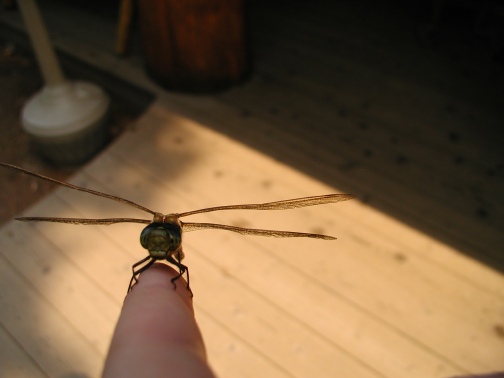 This friendly Dragonfly was nice enough to sit on my finger and eat Mosquitoes, which are near to being completely gone.


Today marks Homer's sixth birthday. Homer is seen with his mother Daisy Mae, sister Cedar, and personal friend Izzy. Happy Birthday Homer!