8/27/06 – As summer grows closer and closer to an end, the weather has not been informed of the change. The weather has been beautiful. By day, the sun has supplied us with warmth and by night the stars have aided our sleep with their comforting glow. These chilly nights also provide us with the perfect opportunity for the age old tradition of the campfire. Campers and the crew have indeed taken advantage of these last beautiful days of Summer. -Johnny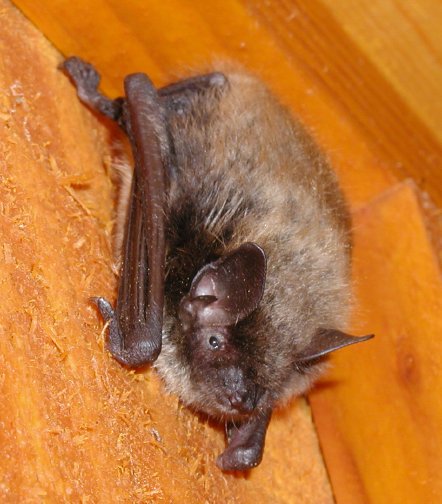 This little bat was found clinging to one of the buildings on campus.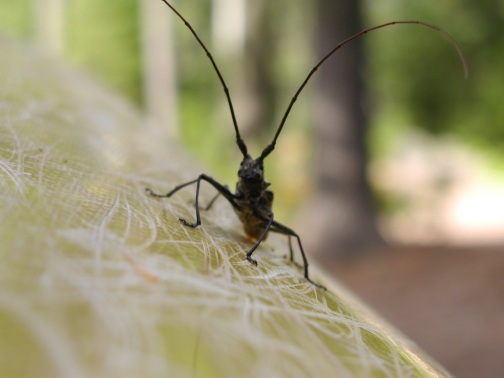 This large pine beetle lounged on a Sawbill canoe in the yard. The beetle's antena were at least 4 inches wide!