9/19/06 – We received some interesting photos today. Larry Wilbers sent these two photos: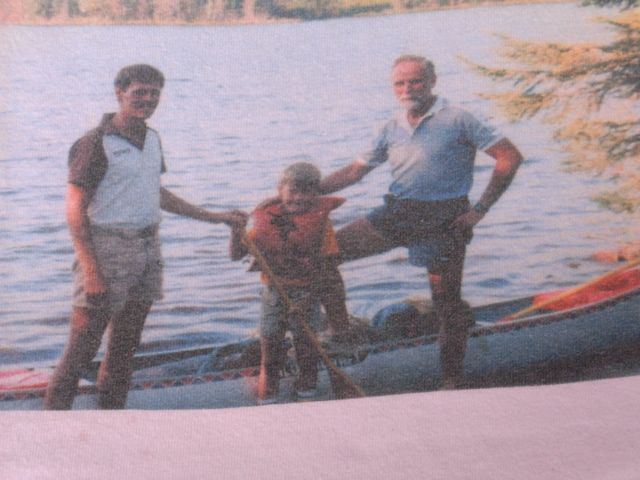 Steve, Ed and Larry Wilbers (father, son and grandfather, respectively), posing before their Sawbill canoe trip in 1983.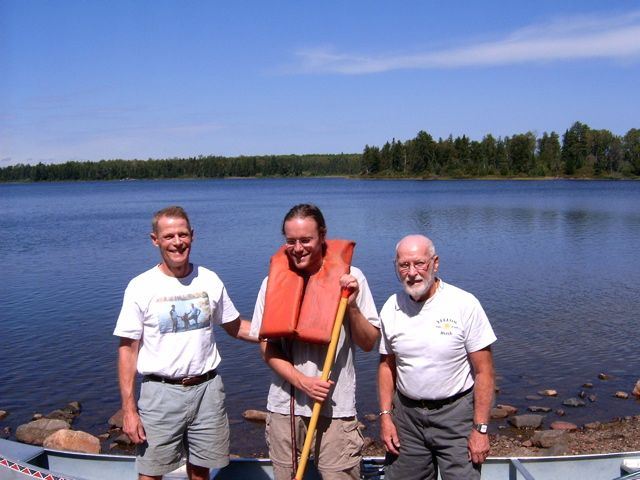 The same trio in 2006. Ed still gets to wear the dorky lifejacket 🙂
Nancy Grimes sent this gorgeous picture of Burnt Lake: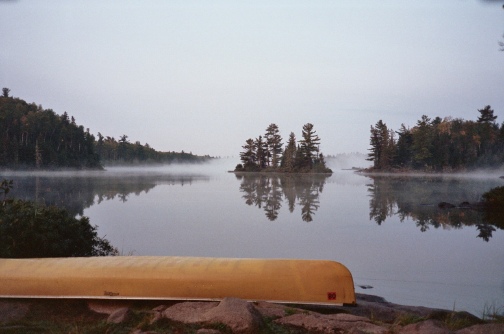 Burnt Lake just before sunrise in early September.