9/24/2006 – The signs of Autumn are all here: The air has taken on the distinctively crisp feeling of Fall. Some brightly-colored leaves cling tenuously to their branches, others crunch underfoot. The fireplace in the Sawbill store roars merrily. The yearly Sawbill used-equipment sale is underway. The pace of life has become at once leisurely and frenetic– There are fewer paddlers but also fewer days left until Winter sets in.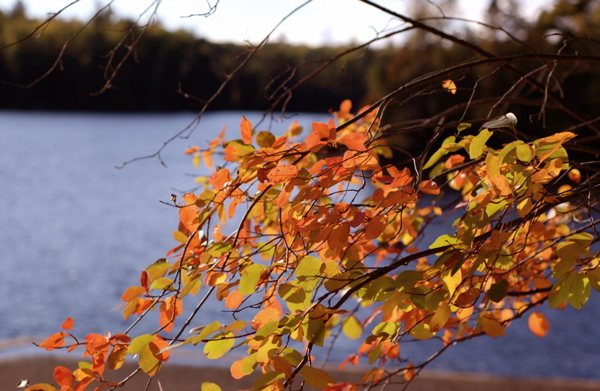 The view from the Sawbill canoe landing. Brightly colored leaves stand out against a background of blue water and evergreens.


The maples have reached their fiery peak and begun to shed their leaves.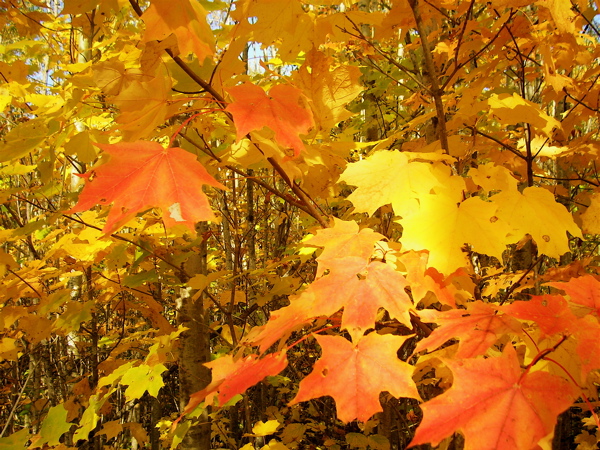 Autumn's oranges and yellows abound.
-Ruthie