11/13/06 – Winter has returned after a brief hiatus. We awoke to four inches of fresh snow this morning. – Bill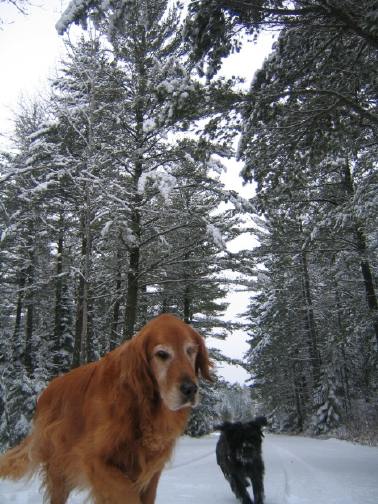 Homer and Izzy love a fresh snowfall.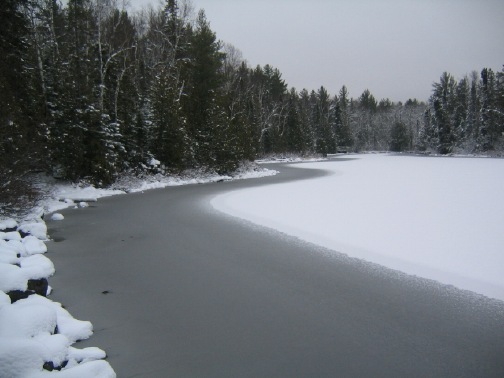 Snow on top of thin lake ice creates slush on top of the ice. Here the slush describes a graceful curve along the shore of Sawbill Lake.