11/6/06 – Skating! We enjoyed a good morning of lake skating yesterday on nearby White Pine Lake off the Honeymoon Trail. Most of the lakes in the area are either open or have very thin ice, but White Pine is a shallow lake and was sporting a solid three inches of ice. It was a one day experience though. The ice was melting quickly even as we skated. The forecasted warm spell should melt the ice completely. Sawbill Lake has frozen over and melted twice already this season. – Bill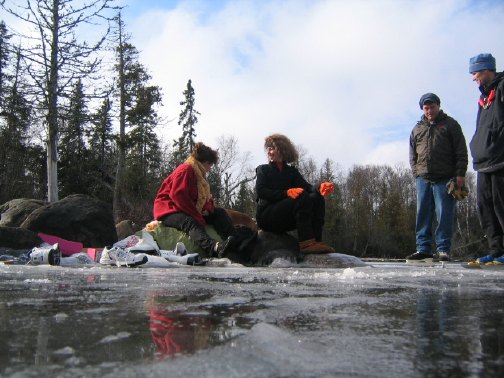 Kathy O'Neill, Cindy Hansen, Greg Tofte, and John (OB) Oberholtzer prepare to skate.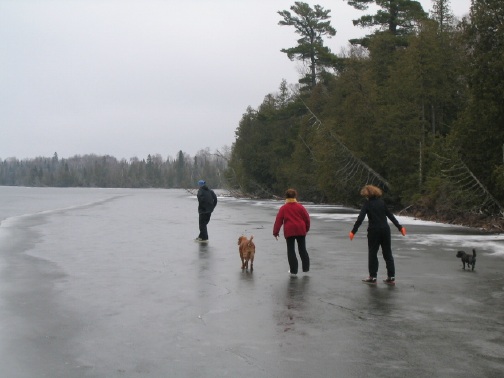 OB, Patience (Kathy's dog), Kathy, Cindy, and Izzy cruise the shoreline on White Pine Lake.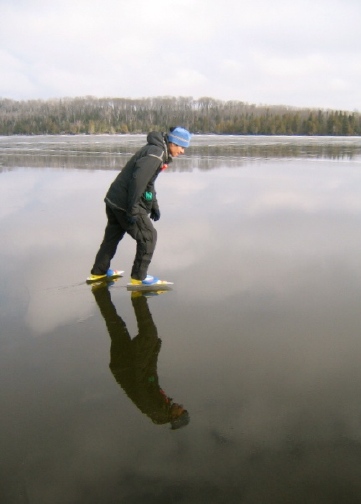 OB's reflection is almost perfect in the wet ice.