2/15/07 – We are still in the midst of a very persistent stretch of cold weather. Every morning is near -20, and the days are just in the single digits. It has been very sunny and cheerful though.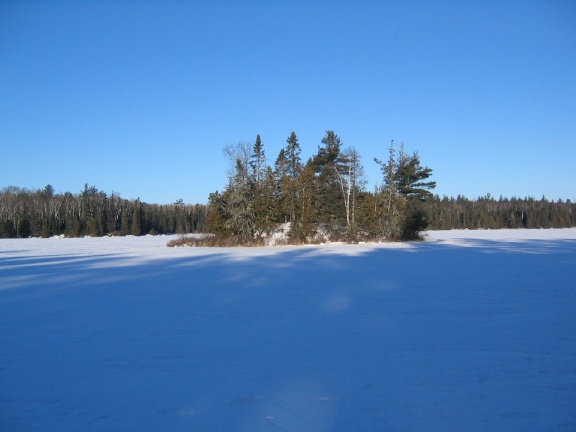 Sawbill Lake shines in the early morning at -23 degrees.
Cindy had a great wolf sighting on the Sawbill Trail a couple of days ago. It was fairly windy and she came around a corner in the car from the downwind side, so the wolf didn't notice her for awhile. She said the wolf looked very healthy and bushy. When it did notice her, it ambled off into the woods, without showing much alarm.
The same day, I was at a meeting in the clubhouse at the Superior National Golf Course in Lutsen. In the middle of the meeting, I glanced out the window and saw a beautiful wolf strolling across the practice green. Three more wolves appeared and the meeting stopped cold as we watched the foursome head off toward the front nine. – Bill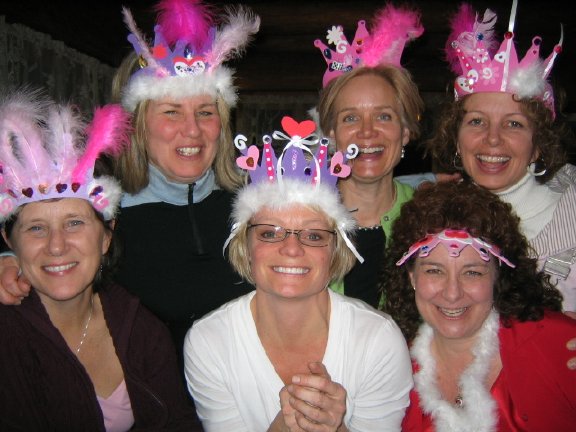 We are often asked what we do in the winter. When it's really cold, cabin fever can develop and scenes like this can happen. This is actually Cindy's book club visiting Sawbill a few days ago.