2/24/07 – Finally! On Wednesday evening, the first substantial snow of 2007 began to fall. Overnight, Sawbill received about 7″ of nice, fluffy snow. What started out as inconvenient heavy, wet snow ended being this winter's long overdue first ski in the woods. Even better, the forecast is calling for more snow over the weekend.
Bill recently bought a long-track, wide-track SkiDoo Skandic for grooming the ski trail through the campground and surrounding woods. Having only been on a snowmobile once before, when I was too young to really even remember, I asked to go along on the first grooming run.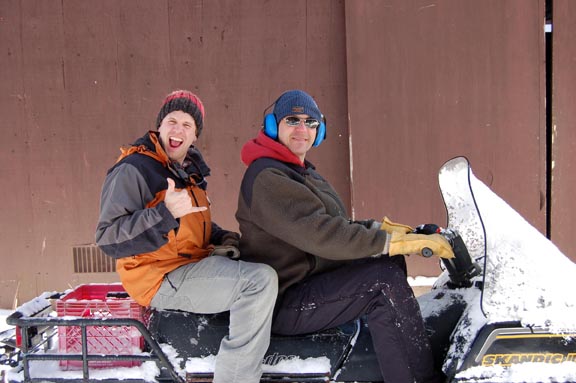 Frosty and Bill set out on the new snow machine. Frosty got kicked off about 5 minutes later, because steering became too difficult pulling two people and the groomer. Frosty claims he'd rather ski anyway; it's less noisy and you don't smell like snowmobile exhaust after you're finished.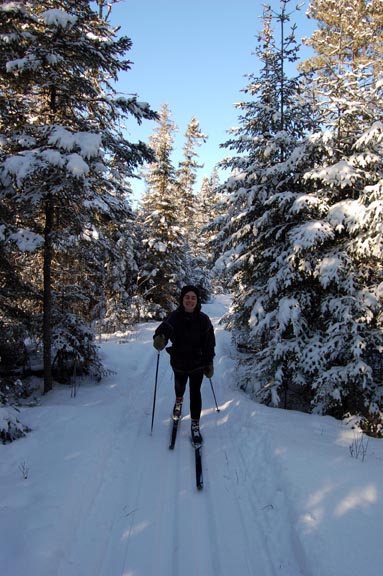 Jessa gives her ski-of-approval on the freshly groomed trail. Conditions were superb: fast, sunny, and warm.
The wind has been howling and gusting all day, hopefully blowing some more snow our way.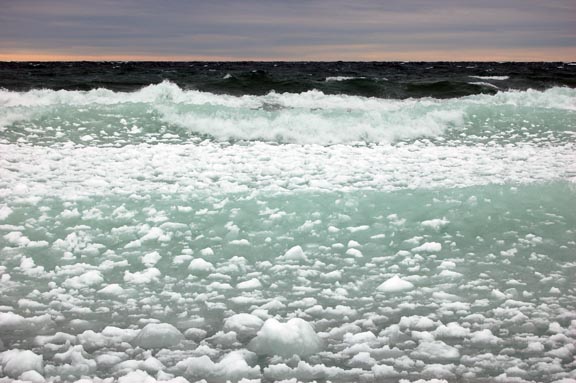 Four to six-foot waves have been crashing into Tofte's Bluefin Bay all day.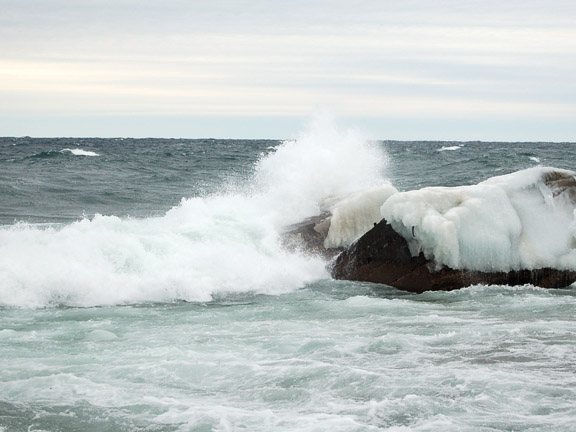 Breaking waves in Bluefin Bay