4/9/07 – Cindy and I just returned from visiting Carl Hansen in Norway where he is an exchange student for the year. We had a wonderful time exploring Norway, getting to know Carl's Norwegian family and friends, and spending time with Carl. We were joined for a time by Carl's sister Clare, his good friend Elliot Noyce, and Sawbill crewmember Liz Foot. Liz is studying in Vienna this semester, so she had the shortest flight to Norway.
Carl is living with Per Eric and Randi Johnsen in Hamar. He lived with another family, Georg and Kristin Jensen for two months last fall and has remained close with them. Hamar is about 80 miles north of Oslo and just south of Lillehammer, famous for the 1994 Winter Olympics. Hamar is about 27,000 people and is on the shore of Mjosa, Norway's largest lake. You may remember the "Viking Boat" speed skating arena from the '94 Olympics which is the signature building in Hamar. – Bill
Here are a few pictures from the trip: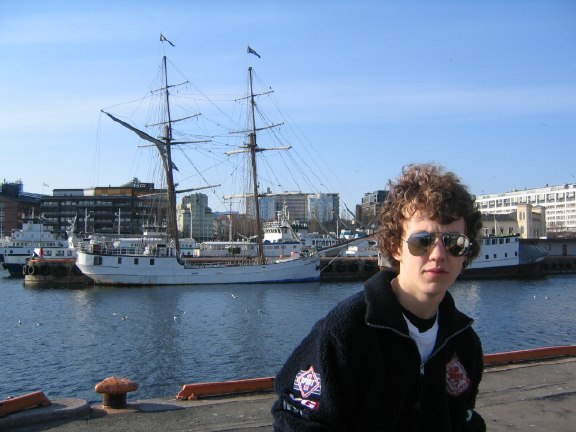 Carl Hansen at the Oslo Harbor.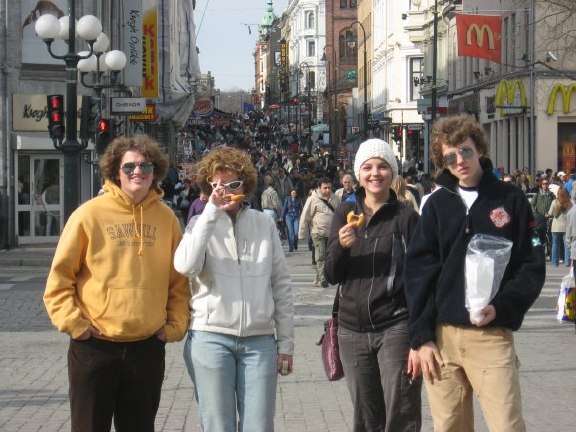 Elliot, Cindy, Clare and Carl enjoy donuts at the foot of the famous Karl Johanes street in Oslo.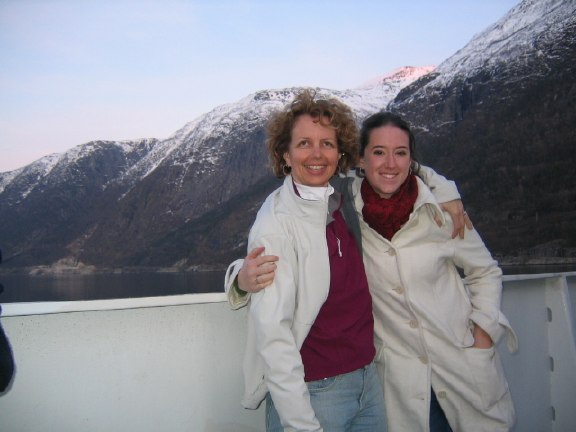 Cindy and Liz enjoying a ferry ride near Bergen, Norway.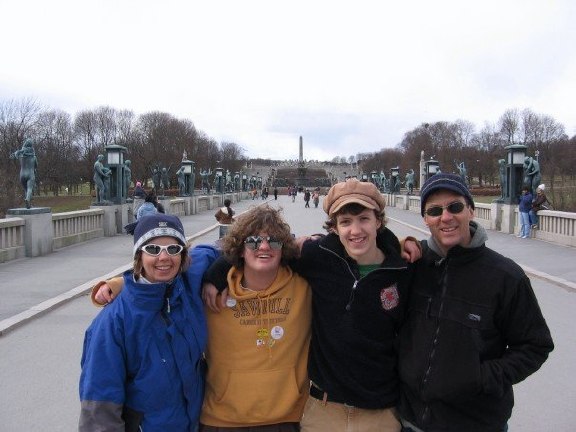 Cindy, Elliot, Carl and Bill enjoying the Vigeland Sculpture Park in Oslo.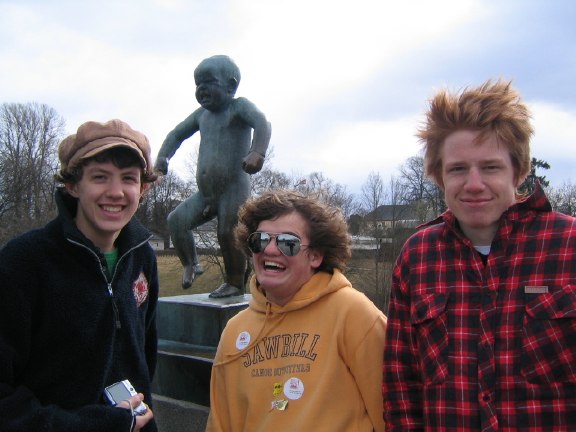 Carl, Elliot, and Carl's friend Andreas Jensen with a well known Vigeland scupture.