4/25/07 – I thought I was done with a particularily bracing tradition here at Sawbill: the opener of the Sawbill Beach Club. They keep pulling me back. With enticement of a Sawbill dinner and sauna, I was persuaded into getting the season going. The ritual requires all present Sawbillians, old or new, to get naked and get into the lake as soon as the ice is out. It is very scary and feels brutal. Then, there is a warm feeling in the evening sun, knowing the paddle season is here and soon all our old friends are heading our way. It is also fun to be the photographer. Wish you were all here. Welcome to the summer. EAT CHEEZ! OB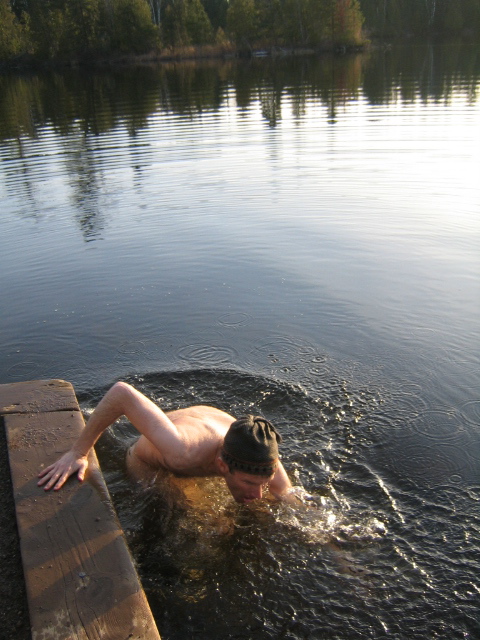 The Godfather: Just when I thought I was done, they keep pulling me back in.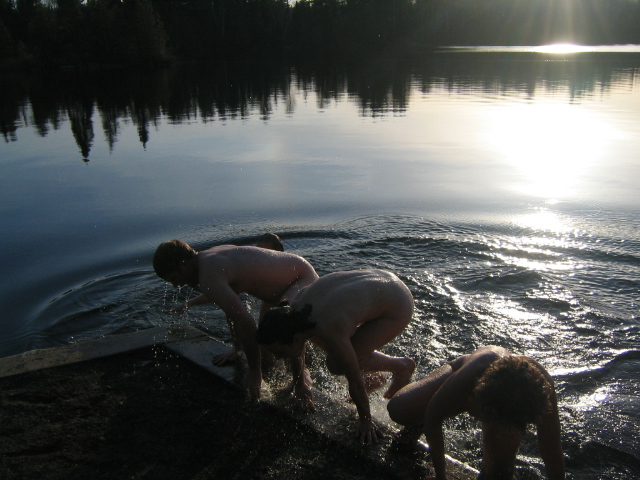 Beating a hasty retreat…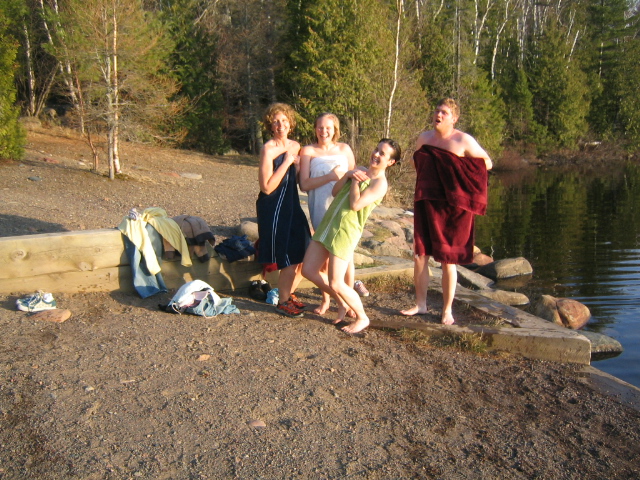 Cindy, Kari, Jessa and Pat enjoy some sunshine after their dip.