5/21/07 – The surly spring weather continues, although it came down as rain instead of snow today. Considering the temperature outside, everyone coming into the Sawbill store over the past few days has been remarkably cheerful. We figure everyone must know how badly needed any fire-dousing weather is here.
I think this may only be part of the reason though. As a new Sawbill crewmember, my first impression is that much of the good natured energy coming into the store can be attributed to the fact that it is generally kind, patient and interesting people that choose to spend their valuable free time exploring the wilderness in a canoe. – Caitlin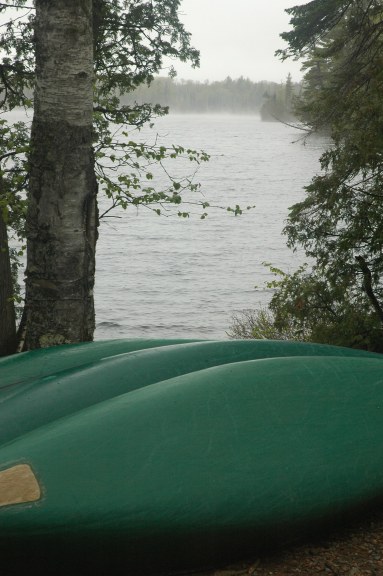 A chilly but lovely view of Sawbill Lake.