6/3/07 – Sawbill was overrun yesterday by the extended local Sawbill family of former crew members and their kids (future crew members to be sure!). Everyone made the trek up the trail to help out around here and enjoy the spring weather for the day.
Our little future crew members proved themselves exceptionally capable loading trash and recycling, filling ice bags, trimming down our overflowing stock of ice cream treats and catching a very fish-like stick or two in the lake.
And their parents showed that they haven't lost their touch a bit. At the end of the day the cash registers were only off by $1.39! Thank you so much to every last one of you! The Sawbill family is one of a kind. – Caitlin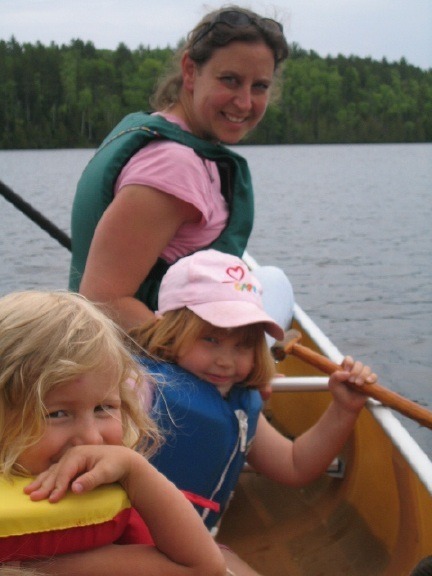 Karen, Cloe and Hazel go for a paddle.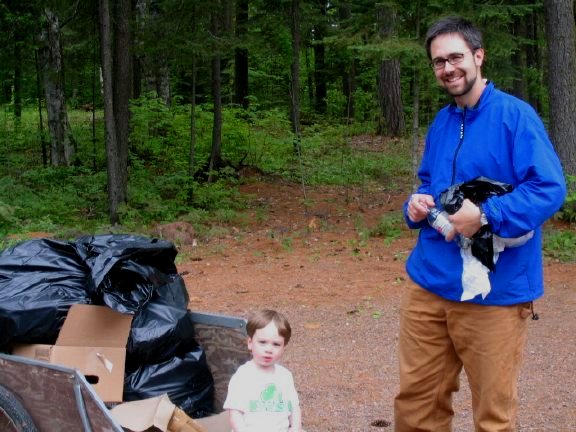 Steve and Tristan sweat up a storm lugging trash and recycling. Actually Steve carried refreshments while Tristan pulled the cart. Tristan appears unhappy about this labor distribution.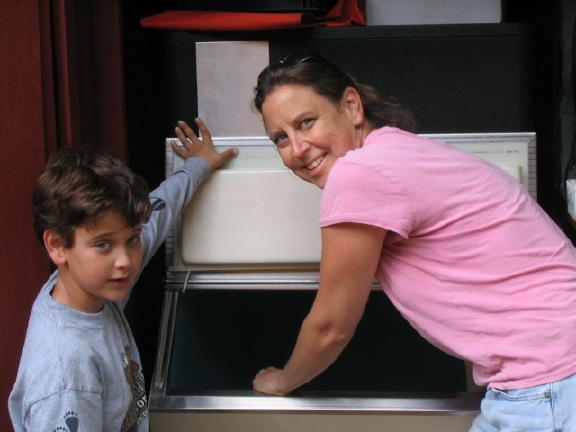 Karen Blackburn instructs her son, David, in the time honored tradition of bagging ice.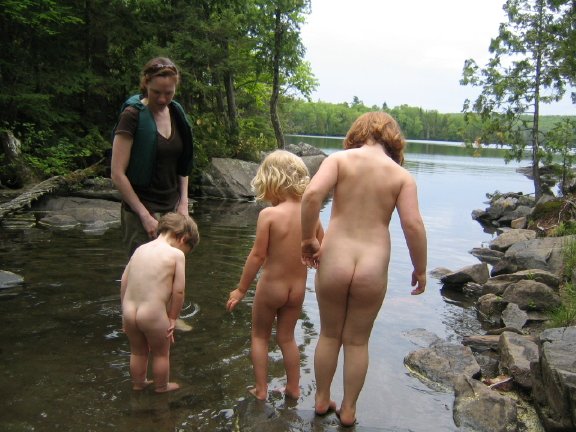 Young Sawbillians taking a breather in the lake after a hard day at work.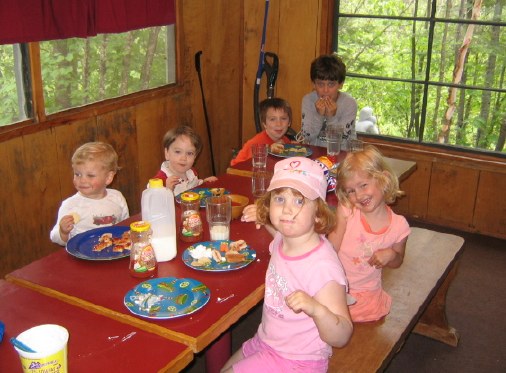 Cloe Blackburn, Hazel Oberholtzer, David Blackburn, Will Surbaugh, Tristan Surbaugh and Cy Oberholtzer on lunch break. Francis Surbaugh not pictured here (not quite ready for the big kids table).