6/29/07 – Yesterday evening a few of the Sawbill crew were lucky enough to have our own fly fishing lesson with certified master casting instructor John Breslin. Mr. Breslin is the father of one of our crewmembers, Molly Breslin. This was my first exposure and I must say it's a beautiful and artistic sport that is a wonder both to watch and to practice. The line arches through the air, whistling, then settles quietly in the water just to be snapped out again, leaving a line of ripples behind. Fly fishing is the oldest kind of angling, dating back about 500 years. Of course our casts were "noodly" at times and it was a very good thing we didn't have any hooks, but Mr. Breslin's smooth and perfectly timed movements were a treat to watch.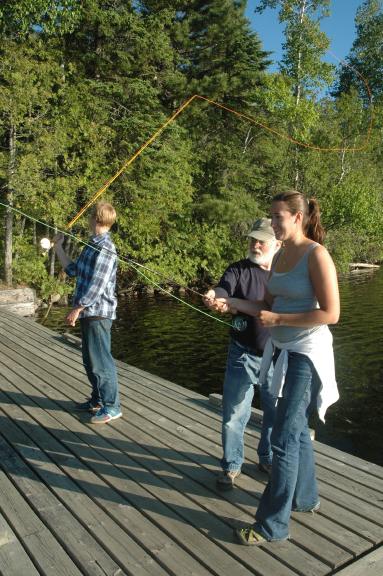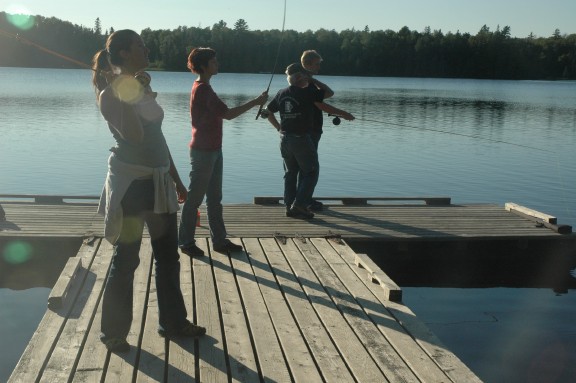 To top it off, Mr. Breslin just returned from a canoe trip on the Lady Chain lakes with Molly. And the fishing was excellent with pictures to prove it. – Caitlin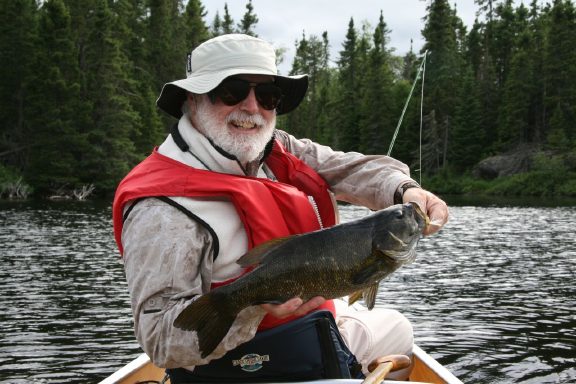 Mr. Breslin proves his expertise with a beautiful Small Mouth Bass.