8/3/07 – We received this lovely note and picture recently. Yes, this child is named after Alton Lake! – Bill
As promised I am sending you pictures of my son Alton Morrissey who made his
1st canoe ride and portage (at 8 months old) to Alton Lake last weekend when
my family was there on our annual trip to the BWCA. We have been coming to
Sawbill since 2000 and now married with 3 children, we still continue to
come, with kids and grandparents, each year. The picture is of Mom (Heather
Morrissey) and Alton at the Alton portage. We will make the
trip again next year of course. See you then! Thank you.
Heather Morrissey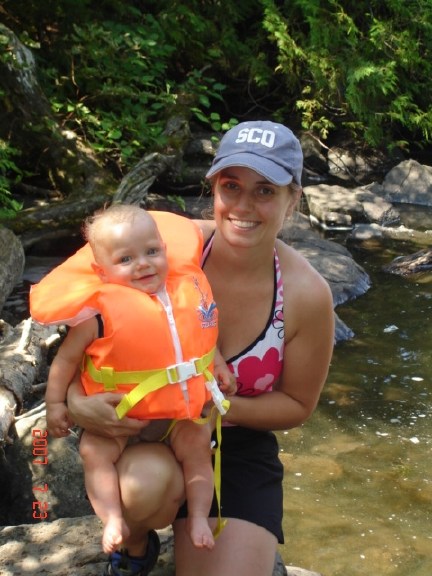 Alton and Heather Morrissey enjoy a beautiful day on Alton(s) Lake.