8/28/07 – After 30 years of living year round at Sawbill, Frank and Mary Alice Hansen are packing up and moving to the big city. Well, at least to Grand Marais. Prior to moving up to Sawbill full time, the Hansens commuted to Tofte for the canoeing season from their home in Bloomington. While I'm sure Frank and Mary Alice, both in their 80s now, won't miss the dusty drives "into town," we can be certain that their love for this special place remains. With Grand Marais only an hour away we're hoping they will be back to visit frequently. – Caitlin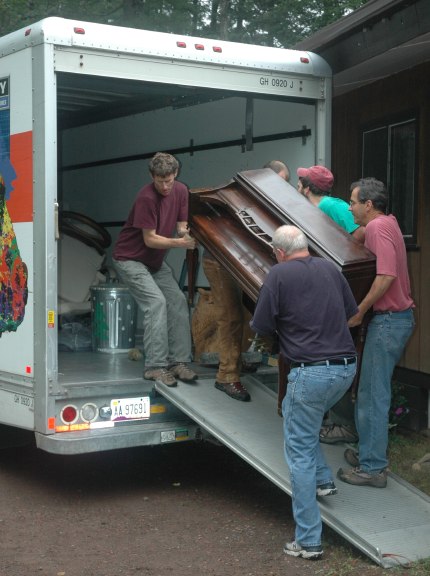 Everyone pitched in to load the moving van, including long-time ex-crewmember and Uhaul driver extraordinaire, Obie, as well as campground host Jim Ter Beest.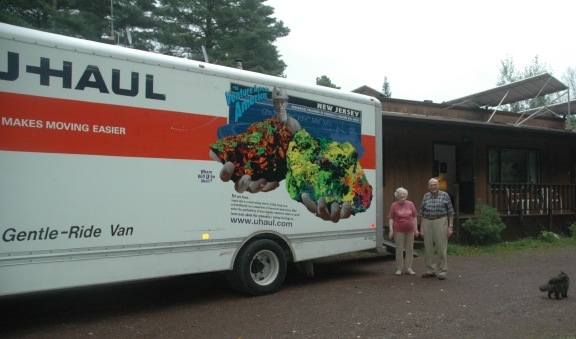 Frank and Mary Alice with their 26-foot truck.