9/23/07 – The Sawbill creek has transformed in the last few weeks from its August trickle into a raging river by comparison. The creek, which typically floods its banks in the early spring months, is once again overflowing. Trees that once stood on solid ground now sit amidst slow moving water filled with fallen leaves and twigs.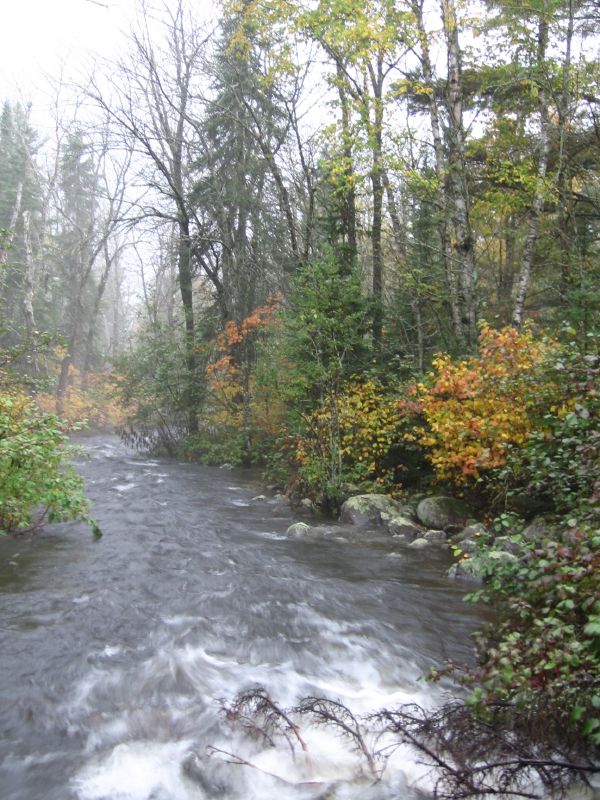 Fall colors on the edge of the Sawbill creek.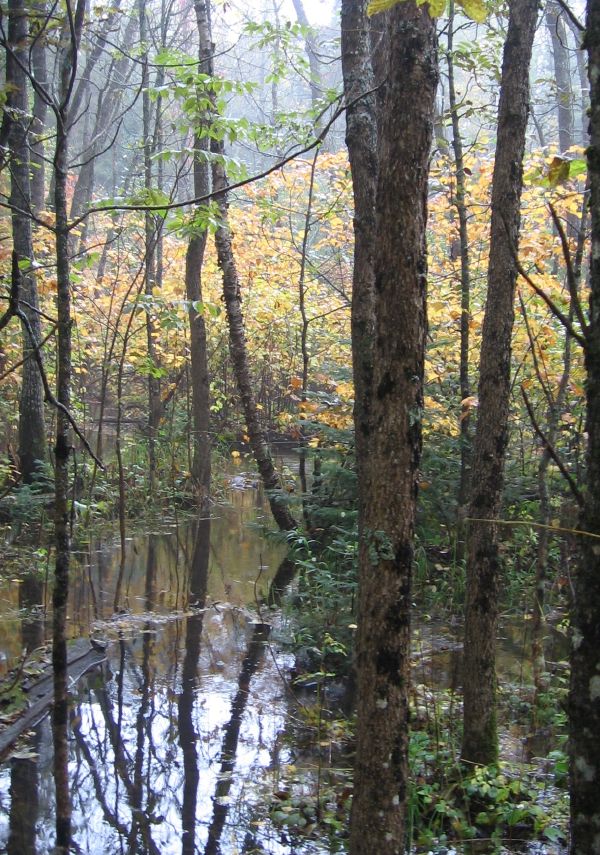 The creek shows the effects of heavy rain.