1/26/08 – Sawbill has a new dog. Roy Wonder is an Avon Terrier, just like Phoebe and the late Izzy. Cindy learned that the breeder was closing her business, so it was now or never for a new puppy from her favorite kennel.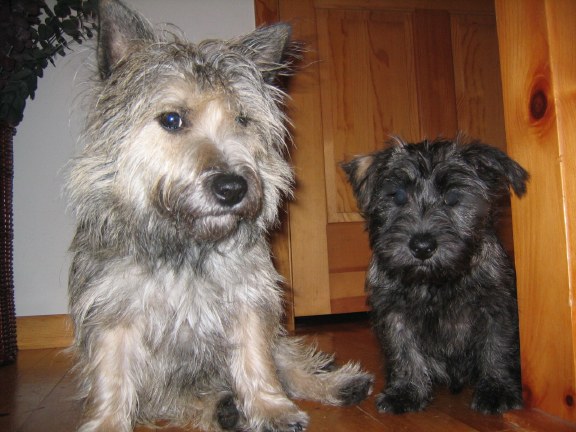 Phoebe and Roy are becoming fast friends. Phoebe is teaching him good behavior and advanced outfitter security techniques.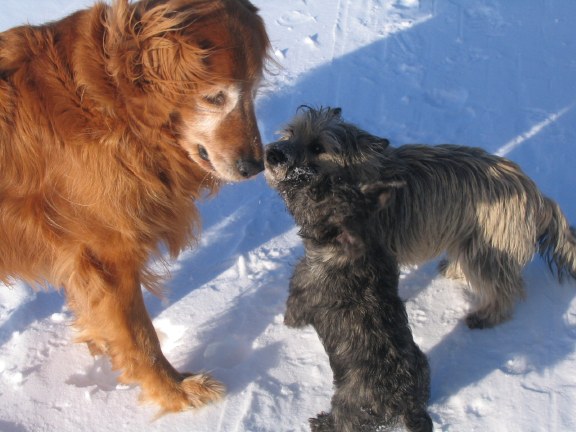 Homer, Roy and Phoebe hold a meeting on Sawbill Lake.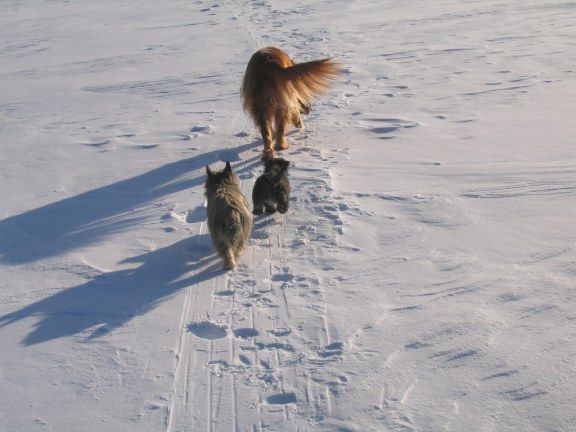 The outfitter security team patrols for squirrels, pine martens and other threats.