1/13/08 – Today we had the great pleasure and honor of attending Cindy Hansen's great aunt Millie Mainella's 100th birthday celebration. She is a remarkable woman who still lives independently, just got her driver's license renewed and keeps up on world affairs. Millie was a life long accordion player along with her older brother Clarence. Our own Clare Hansen is named after Clarence, who is her great grandfather. Clare, who inherited the love of the accordion from Clarence and Millie, played some favorite tunes during today's celebration.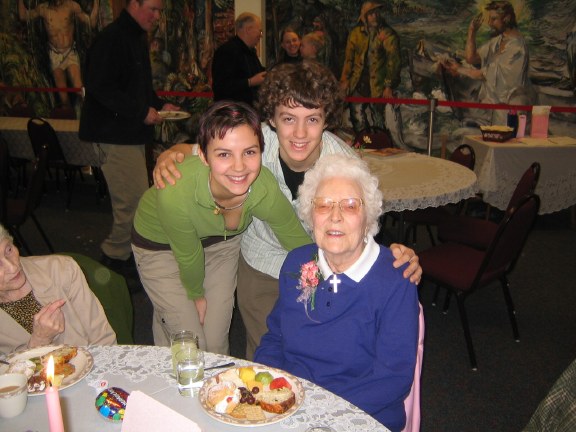 Clare and Carl Hansen with their great, great aunt Millie Mainella at her 100th birthday celebration today in Grand Marais.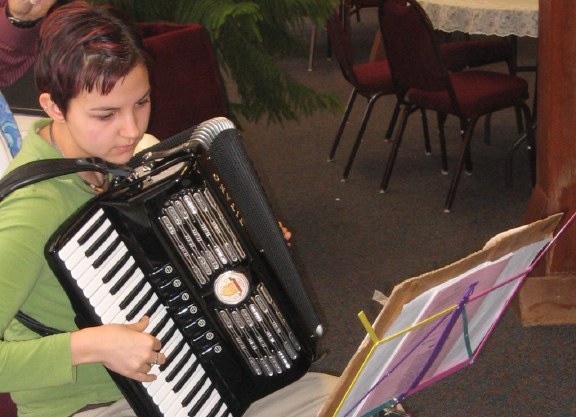 Clare provides accordion entertainment.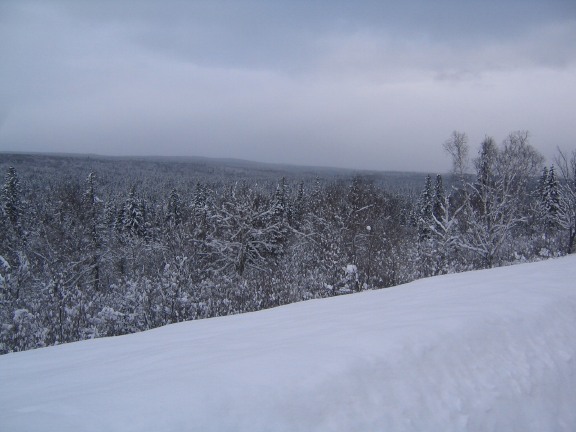 Today was also remarkable for the freak snowstorm in the Tofte, Lutsen, Grand Marais area over the last 24 hours. We got nearly a foot here at Sawbill. Grand Marais received about two feet and just a few miles east of Grand Marais nearly 34″ fell. Here is a view from the Sawbill Trail of the beautiful Temperance River valley filled with snow covered trees.