4/16/08 – Spring is finally arriving at Sawbill. After two late season snowstorms, the weather has turned very warm. Yesterday we lost 6 – 8″ of snow. The lakes are still white and solid. Starting today, we'll give a daily ice melting progress report on Sawbill Lake.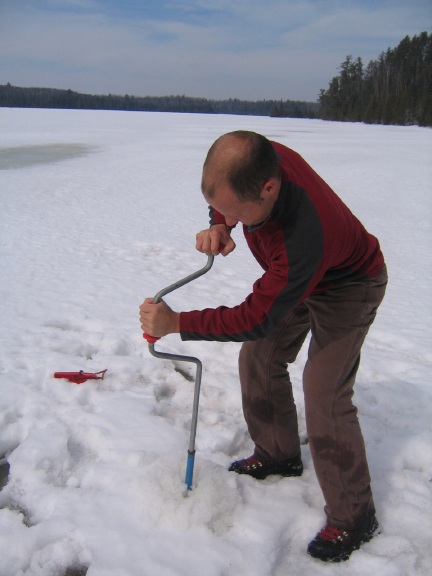 Lee Noble, the first Sawbill crew member to arrive this season, drills a test hole in Sawbill Lake.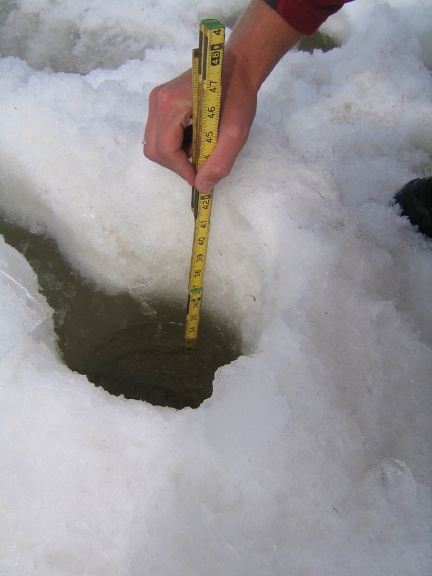 Ice thickness is 26.5 inches. There is about 8″ of snow and slush on top of the ice.