5/12/08 3:30 PM – OK, this is beyond ridiculous. – Bill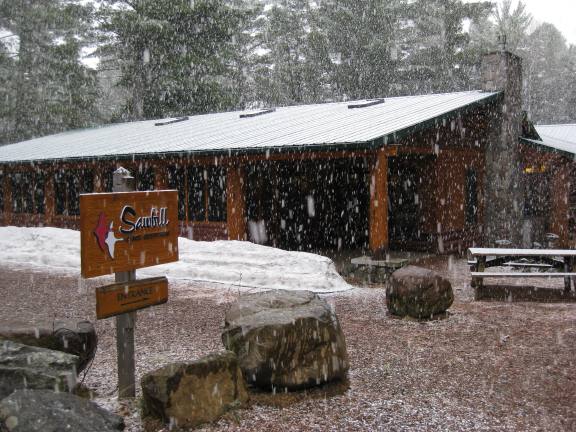 This afternoon we got an unwelcome surprise.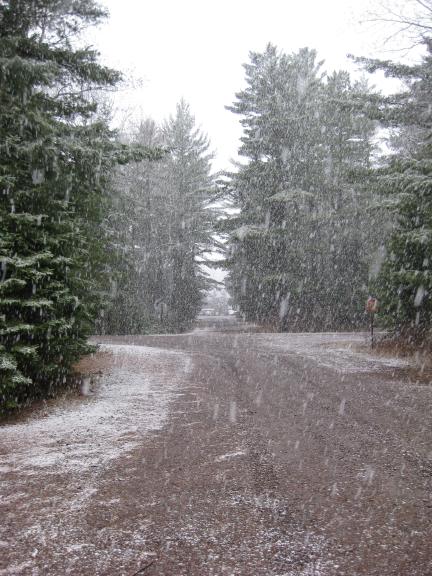 The view toward the lake. If you look carefully, you can see a group packing up to go home at the landing. They were actually due to come out today and were OK with the snow, even though one of them was from Las Vegas.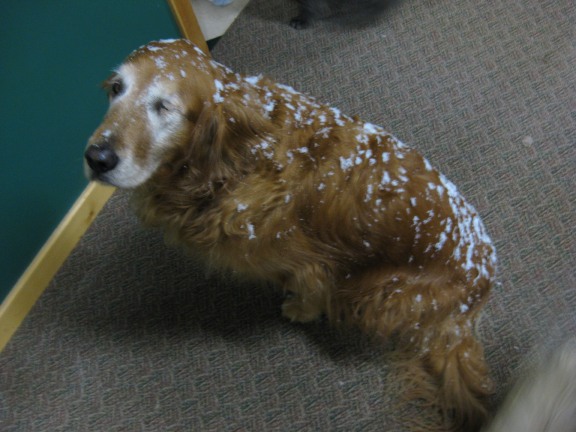 Homer followed me outside when I snapped the snow pictures. He was out for less than a minute.