5/22/08 – Folks driving from Minneapolis to Sawbill this week would be forgiven for thinking that they are traveling back in time. While the tree leaves are in full bloom in southern Minnesota, they get progressively smaller as you travel north. Here at Sawbill, we're still waiting for our leaves to bloom. But red, green, and brown buds dot the tree branches–a positive sign for what a warm Memorial Day weekend has in store.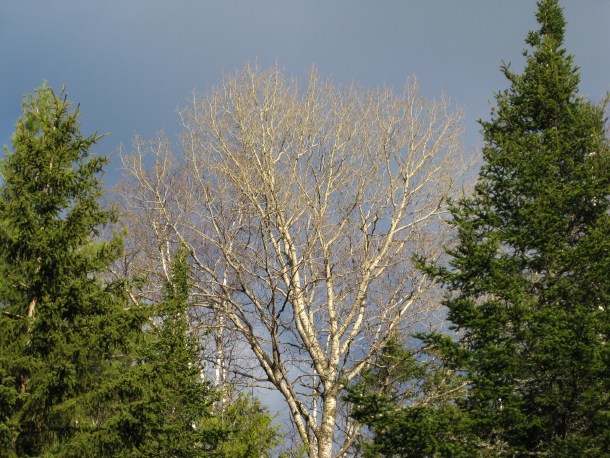 The birch and aspen appear brittle and dead compared to the pines. In a couple of weeks, that illusion will be gone.


A customer today measured the water temperature of Sawbill Lake at 42 degrees F. Refreshing, no?