5/23/08 – We got some old school Sawbill crew visitation today. Jitesh Pattni is going on a canoe trip in three days with his Mom Lisa. Until then, Jitesh can be found wandering around the Sawbill area drinking coffee and eating bacon.
Laura Greensmith is pitching in for the weekend, helping out with the Memorial Day crowds and mixing drinks in her new Vortex® hand-crank blender. We are very grateful for Jitesh and Laura's presence.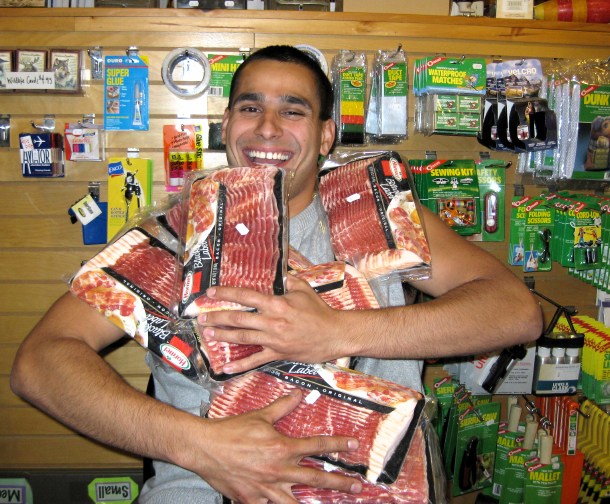 Jitesh Pattni at home in his element.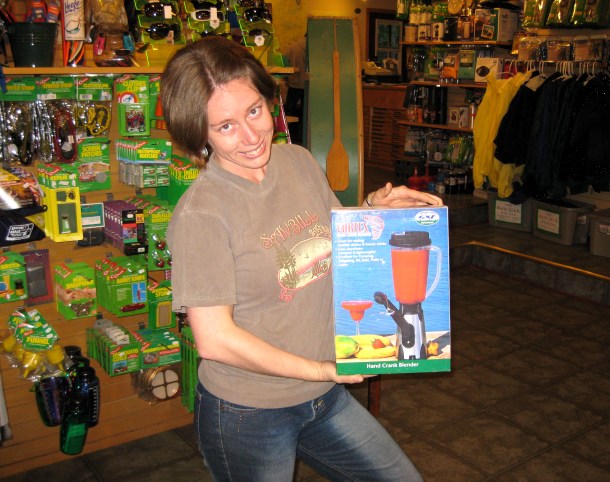 Laura Greensmith shows off the merchandise.