8/1/08 – Every summer the self-proclaimed Sawbill Babes (female crew members) get dolled up for a night on the town in nearby Grand Marais. This year they visited Sivertson's Gallery, which features Northwoods motif fine arts, the Angry Trout, a local seafood lover's favorite, and Chez Jude, an award-winning fine dining establishment overlooking the harbor. As usual, they returned from the evening rested and raving about the good eats. – Lee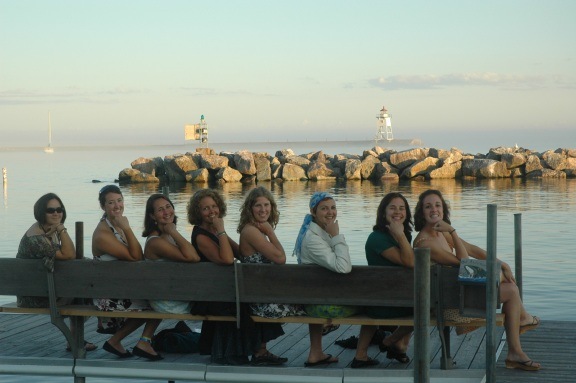 Say smoked gouda! The Babes take a moment away from dinner to pose for a group shot on the dock outside the Angry Trout.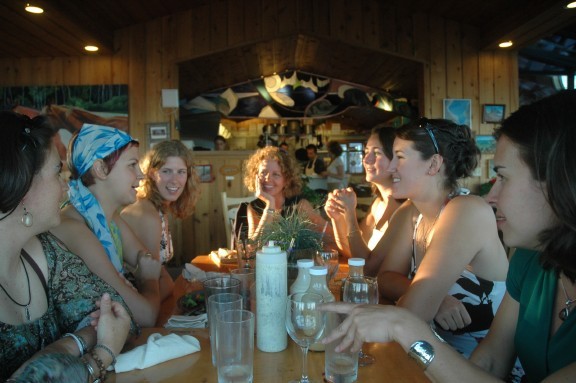 On the left, Clare Hansen regales the others with stories (of course, wildly exaggerated) of her recent student travels in Chile.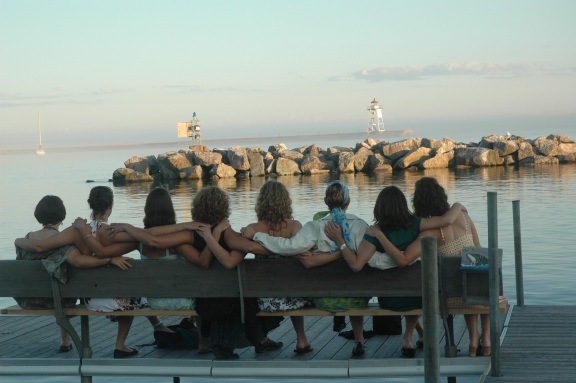 The Babes share a warm moment again on the dock, most likely contemplating the serenity of the harbor and their next move. Dessert anyone?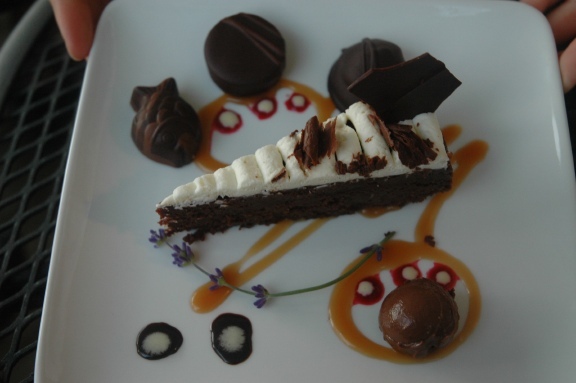 Dessert at Chez Jude: delectable, and probably the first such morsel they'd seen in weeks that didn't come from the ice cream freezer in the Sawbill store.