11/23/08 – Skating! This is a day we wait for every year. I would call the conditions very good this year. There are large expanses of black ice more than 4″ thick. Due to high winds there are some cracks that allowed some up-welling. Those areas have now refrozen, creating periodic rough spots that have to be crossed carefully. Plenty of room for uninhibited skating though. Snow is forecast for tomorrow, so this may be the only opportunity of the year. – Bill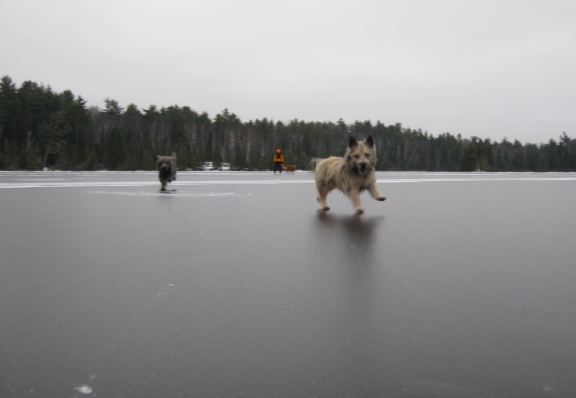 Roy, Cindy, Homer and Phoebe exuberantly taking advantage of smooth ice on Sawbill Lake. You can see the campground's boat storage area in the far background.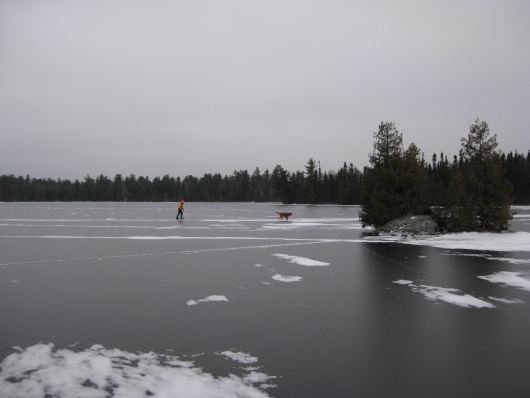 Broad swathes of black ice.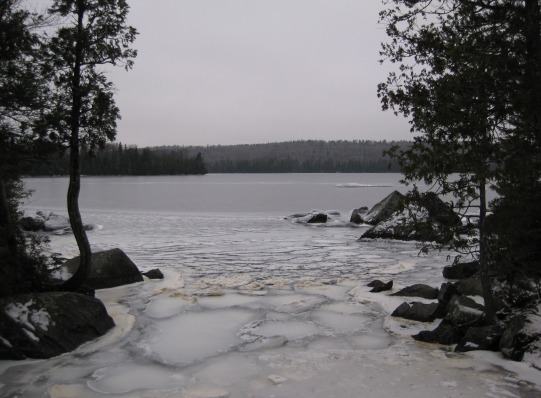 A view of Alton Lake from the Sawbill portage. Alton is even smoother than Sawbill.