12/1/08 – Cindy and I traveled to Missoula, Montana for the Thanksgiving holiday to visit our children, Carl and Clare, who are both students at the University of Montana. We had a wonderful time in that beautiful part of the world, feasting, playing cards, hiking in the Rattlesnake National Recreation Area (no snakes seen), and attending the Montana Grizzlies football game (they won!).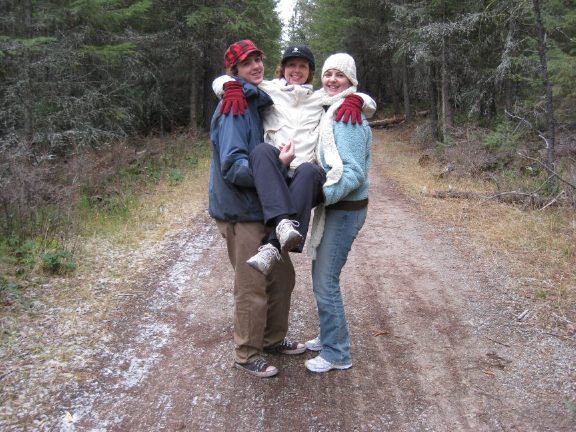 Carl and Clare protecting Cindy from rattlesnakes.
While we were traveling, my brother, Karl, and his wife, Lee, Sawbill-sat for us. They brought along their two dogs to add to our three which ended up being quite a pack! They enjoyed the quiet time (they normally live in the bustling urban center of Grand Marais, Minnesota) and took advantage of the frozen lake for hiking.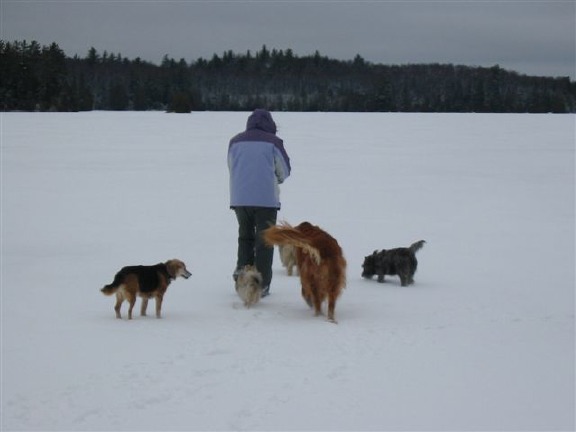 Lee exercising the pack on Sawbill Lake.
Also, while we were gone, Tim Velner and Gus Gustason stopped by for their annual Thanksgiving visit. For many years they camped in the Sawbill campground for Thanksgiving, enjoying a boil-in-a-bag feast, biking, hiking and touch football in the snow. This year they had to forego the camping and football, but kept the biking part of the tradition alive. – Bill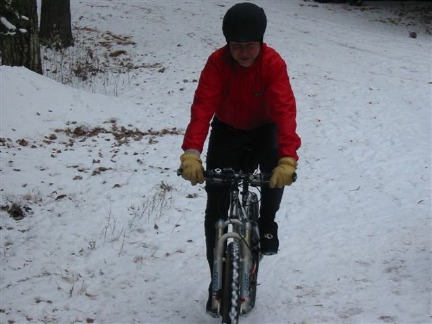 Tim Velner, from Duluth, rides in the snow at Sawbill.