1/5/09 – Happy New Year to all. It has been a great winter so far with mostly very cold temperatures (-15 last night) and lots of snow (24″ on the ground right now). The snow has stayed on the trees for now, making a postcard view where ever you look.
We have been extremely busy here with many wonderful visitors. Every year, we invite our current and past crew members to visit around the New Year holiday. This year we had 35 people show up! By far the largest group we've ever had. Uproarious good times were had by all, as you can see in the pictures below.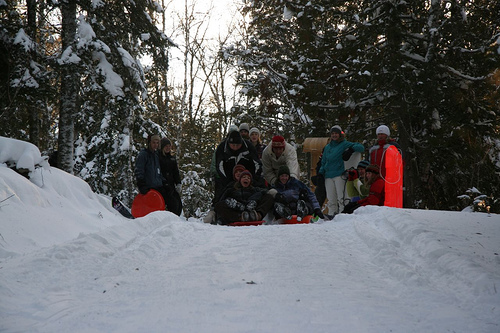 Along with eating, drinking, dancing, visiting and laughing, sliding was one of the popular activities of the holidays.


Caitlin, Kari, and a third unidentified rider careen down the hill.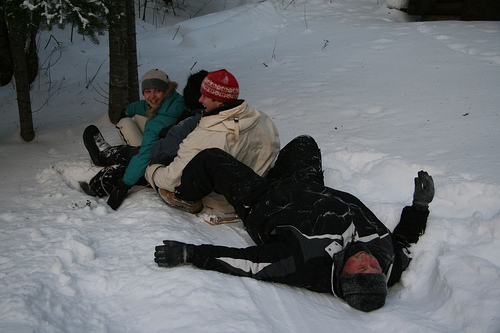 Clare, unidentified, Adam and Nathan stop abruptly at a tree. No injuries were sustained.


Ellyn and Kari enjoy hilarity.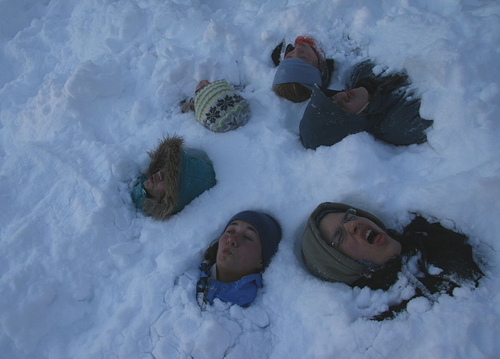 Better than the beach.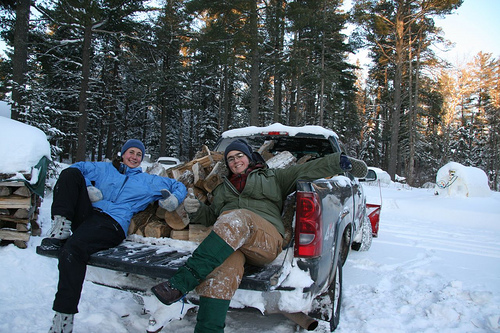 Lest you think it was all play and no work, here is part of the firewood hauling crew hard at work.