1/8/09 – Wonderful winter weather continues here at Sawbill. Cold, soft snow is falling on a regular basis. The temperatures have been cold and another cold stretch is forecast for the coming week. Of course, being true Minnesotans, when it goes below zero, we stop wearing shorts.
With two kids home from college, we've been getting some extra work done. Today, Carl Hansen joined the snow plow driver's club. He did a good, careful job on his first time.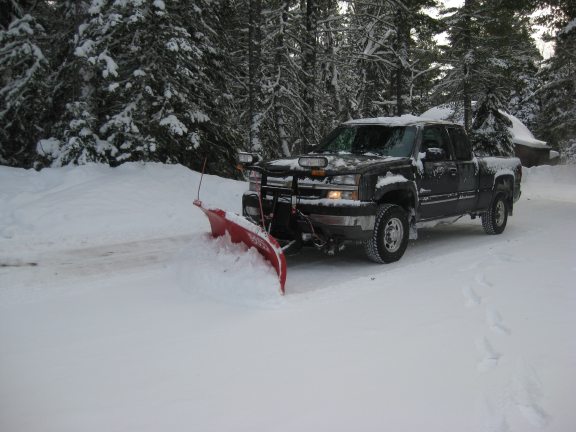 A common sight this year.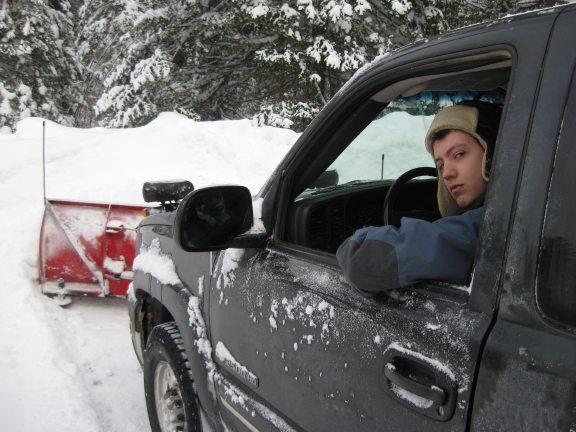 Carl displays wild excitement during his first snow plowing experience.