1/29/09 – One of the most common questions that we hear during the canoeing season is, "What do you do in the winter?" The truth is, that we mostly work in the winter, although at a slower pace than the summer and with some totally free time for vacation. Thanks to generous family members, we had the opportunity to miss the latest Minnesota cold snap by retreating to the sweet Caribbean island of Anguilla. Soon we'll back in Minnesota, skiing, shoveling and bundling-up, but meanwhile….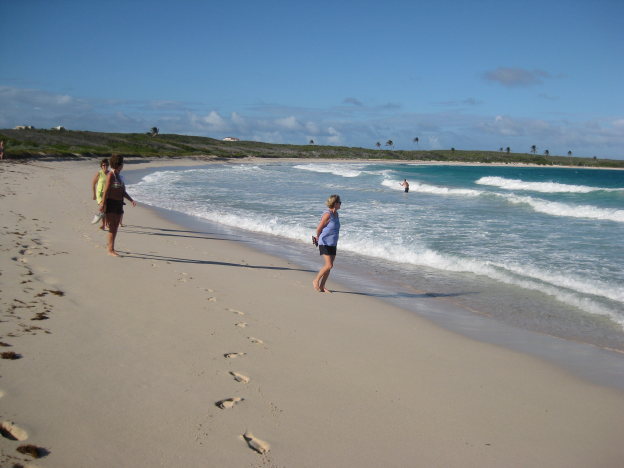 Savannah Bay Beach, Anguilla, British West Indies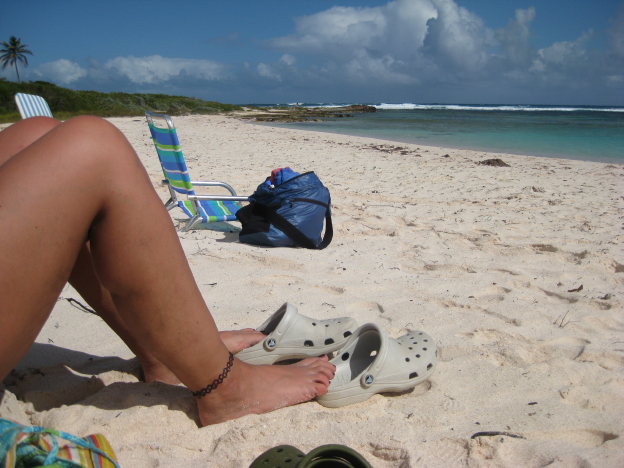 Cindy's feet enjoying the view from their beds of sugary, pink coral sand.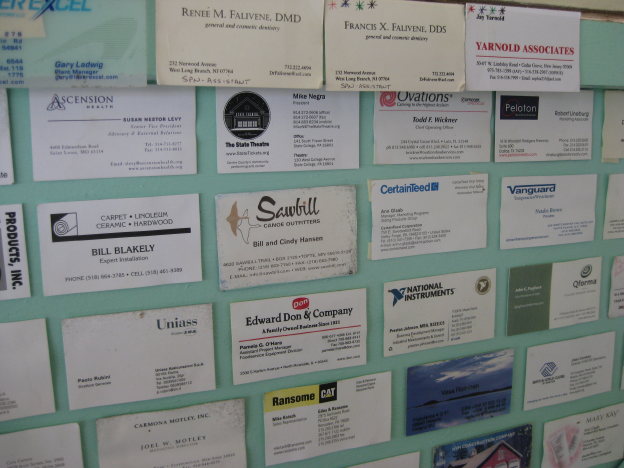 Sawbill Canoe Outfitters business card posted on the wall in 2002 at Nat's Place, a funky beach bar at Junk's Hole, Savannah Bay, Anguilla.