3/22/09 – After a week of warm daytime temperatures and freezing nights, the lakes are gradually getting in shape for ski skating. – Bill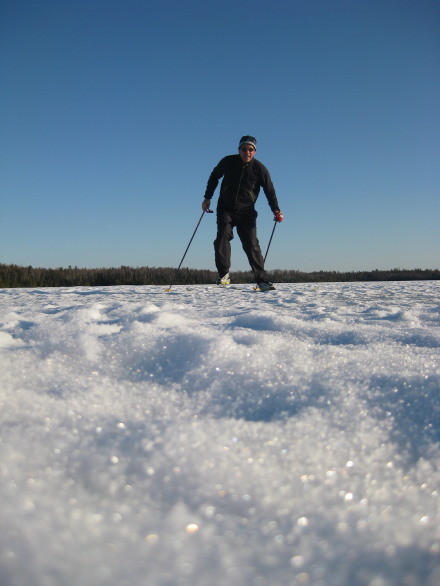 Alton Lake just before sunset.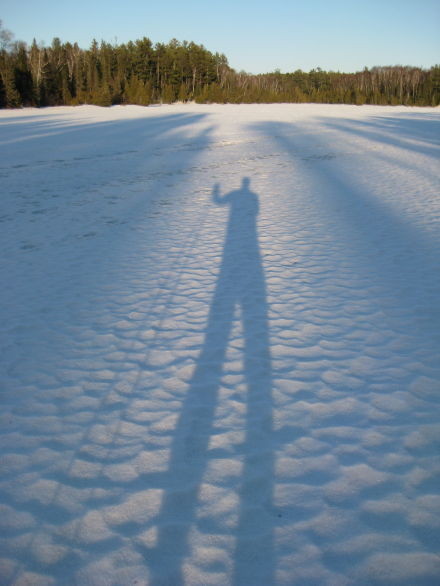 Casting a long shadow on the Sawbill side of the Alton/Sawbill portage.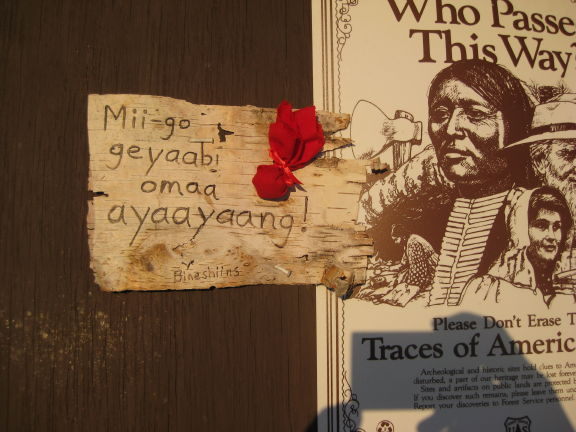 This cool little sign appeared awhile ago on the bulletin board at the Sawbill canoe landing. It is the Ojibwe language and my wild guess at the translation is "Yes, we are here again! (signed) Bird." I could be completely wrong, of course. I didn't disturb it, but I assume the little red satchel is the traditional tobacco offering.