3/24/09 – Ice storm! It has been raining for the last 24 hours in northeastern Minnesota while the temperatures have been hovering right around freezing. We've been relatively lucky here at Sawbill with only about a half inch of ice on everything. Some nearby communities are struggling with fallen trees and power lines.
By the way, our phone service is out today, due to widespread power outages on the North Shore where our radio phone base stations are located. Our internet service, which is via satellite dish, is still working, so for the next day or so send us an email if you need to get in touch. – Bill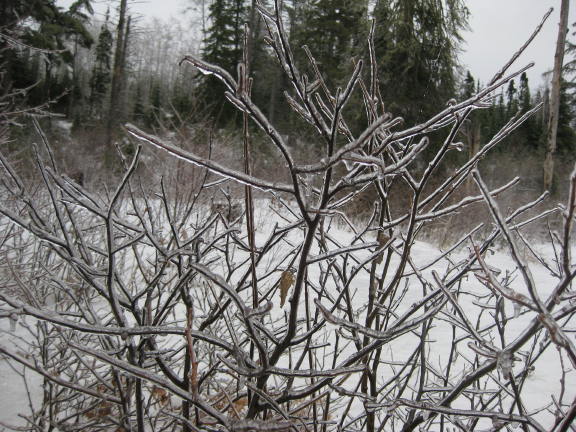 Every twig, branch and blade of grass is coated with ice. There is a constant, musical sound outside as the wind tosses the ice covered tree tops.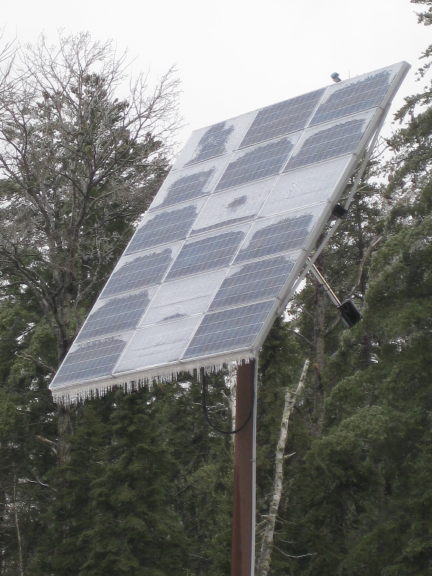 One of our solar power arrays shows off its new ice jacket.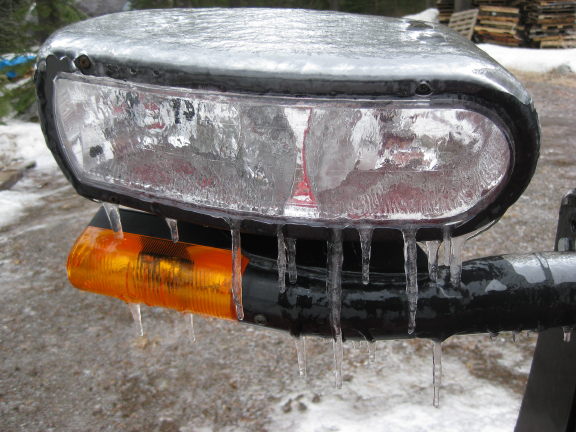 The headlight on the snowplow.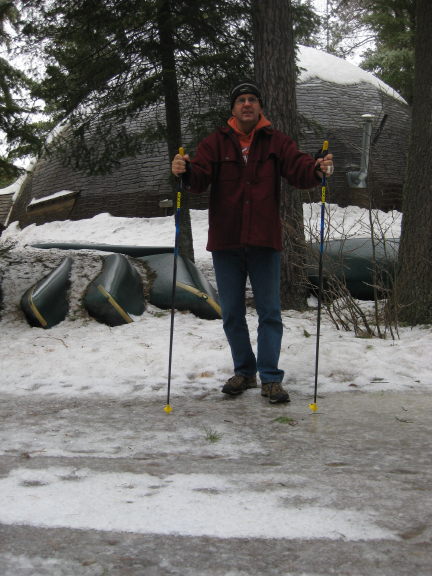 We are using ski poles just to get around the property safely!